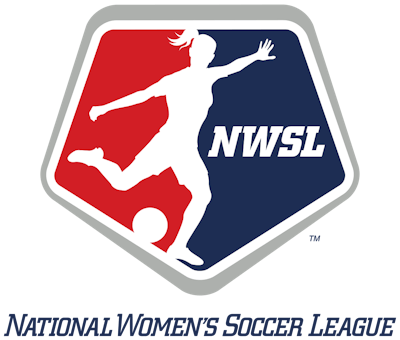 National Women's Soccer League training camps open today, one day after the NWSL Players Association ratified the first collective bargaining agreement in the league's 10-year history.
"From our inception, the Players Association has put players first. Our mission in this historic CBA was to put this same philosophy at the center of NWSL's future," read a statement by NWSLPA president Tori Huster. "With the amount of care and attention that we have given this process since Fall 2020, we are proud that players can confidently enter the 10th season of the NWSL in a better position than ever before."
The new CBA ensures salary raises for all players, along with increased player safety measures that will allow the league's 10th anniversary season to begin on time, Nick Selbe of Sports Illustrated reported.
The NWSLPA said that the agreement was reached after more than 40 bargaining sessions. Benefits secured by the new CBA include a 160 percent increase in minimum annual salaries to $35,000, with 4 percent increases year over year. The CBA also now includes added structure surrounding free agency, with players who have at least six years of service time becoming eligible for free agency starting in 2023. In 2024, players with five years of service are eligible for free agency, and those with three years of service are eligible for restricted free agency. Waived players are to receive four weeks of severance pay, plus 30 days of housing and health insurance coverage.
Other provisions include robust workers' compensation coverage, of to six months of paid mental health leave, eight weeks parental paid leave (birth or adoption), private nursing facilities for parents, minimum staffing requirements for health care professionals, and an end to playing on pitches that require substantial alterations to confirm to the dimensions of soccer.
"The NWSLPA is grateful to our brothers and sisters in the labor movement who paved the way for us to get here and to our fans and partners for their unwavering support…" another NWSLPA statement posted to Twitter read. "To the Players who came before us: We stand on your shoulders. We hope we made you proud."
Interim NWSL CEO Marla Messing stated on the league's website, "This is a historic moment for women's soccer in the United States. This transformative agreement represents deserved advancements for our players, including significantly stronger compensation packages and benefits, enhanced training and playing environments, and a long-term commitment to continually improve the standards we all regard as essential to securing our position as the best women's soccer league in the world. Our owners are committed to providing the significant and unprecedented investment required to build and sustain a professional women's soccer league that properly supports our players, both as professional soccer players and as individuals. We thank the NWSLPA leadership and the players for their thoughtful approach on the CBA and look forward to continuing to collaborate with them to create the best environment for our players to succeed."
"We purchased our team a year ago and have committed to delivering for our players, club, and city," said Kansas City Current co-owner Angie Long. "This CBA represents a league-wide partnership between owners and players to deliver on our shared mission of building the greatest league in the world."
Related: Kansas City Franchise to Put $70M Toward NWSL's First Purpose-Built Stadium
"This historic agreement formalizes a partnership between owners, front offices and players that is absolutely critical for our league's long-term growth and success," said Ed Nalbandian, NJ/NY Gotham FC owner and vice-chair. "I want to thank the players and NWSPA Executive Director Meghann Burke for the partnership they've exhibited in negotiating an agreement that prioritizes player safety, club accountability, and the financial well-being of our players and league. We're all in this together, and I want to thank my fellow owners for committing the resources that our players so richly deserve. I also want to thank our representatives at the negotiating table, namely Brad Estes, John Walker, and Gotham FC's own Yael Averbuch, whose expertise and unique perspective proved invaluable."