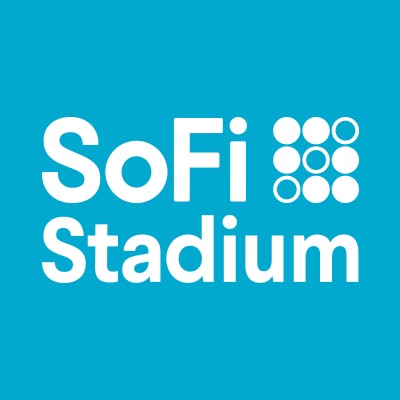 A San Francisco 49ers fan has been placed in a medically induced coma after an apparent beating outside of SoFi Stadium during Sunday's NFC Championship game against the Los Angeles Rams.
According to Sports Illustrated, citing a Los Angeles Times report, Daniel Luna, a 40-year-old restaurant owner from Oakland, was discovered on the ground in the parking lot by Los Angeles Fire Department paramedics around 4 p.m., roughly 30 minutes into Sunday's game. Luna, who a friend says flew to L.A. and attended the game alone, was wearing a San Francisco jersey and black pants, per Inglewood Police Lt. Geoffrey Meeks, who said the investigation has not revealed any information suggesting that Luna was targeted for being a 49ers fan.
Moreover, the beating is not believed to be part of a robbery attempt. Luna was reportedly found still in possession of his watch, wallet and phone.
He is being hospitalized at Harbor-UCLA Medical Center, and police are investigating the matter further.
"[Emergency room staff] believe he suffered from an assault at the stadium to his upper body and facial area," Meeks said. "We are relying heavily on video to try to identify the people involved. We are going to leave no stone unturned."
From AB: How to Keep Parking Lots Safe and Secure
Despite the lack of evidence so far that the assault was motivated by a sports rivalry, it nonetheless conjures comparisons to the near-fatal beating of 42-year-old San Francisco Giants fan Bryan Stow in a parking lot outside L.A.'s Dodger Stadium on Opening Day 2011, prompting Syracuse University law professor and AB contributor John Wolohan to comment that an event's magnitude must dictate security measures, including parking lot security. "I've never been to a Dodgers-Giants game, but assuming it's a lot like Red Sox-Yankees, you'd want more security, you'd want a heightened police presence on a game like that anyway," Wolohan told AB at the time. "The expectation is that there might be problems, so they have a higher duty of care in a rivalry game like this."
From AB: Parking Lot Beating Gives Dodgers Another Black Eye
And the list of West Coast parking lot assaults doesn't end there. Violence among fans erupted in the parking lot of Oakland-Alameda Coliseum as the 49ers and Raiders faced off in December 2014, and two men were shot in the parking lot of San Francisco's Candlestick Park when the two teams met in 2011.
Related: Pro Football Stadiums Aim to Stem Fan Violence
As AB Today reported last week, the Rams had instructed Ticketmaster to restrict NFC Championship ticket sales based on the buyers' address in an effort to limit the number of 49ers fans in attendance. In a Week 18 regular-season matchup between the teams, San Francisco fans flooded SoFi Stadium, mitigating L.A.'s home-field advantage.
Related: Rams to Ticketmaster: Sell NFC Championship to Locals Only