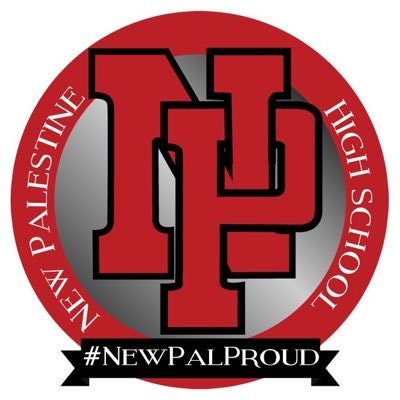 Reports of racially motivated taunts at sporting events have become an all-too-frequent occurrence in 2022, with a new incident surfacing this weekend showing that fans are not always the culprits.
Video of a Saturday volleyball match between Pike High School in Indianapolis and New Palestine (Ind.) High School obtained by the Indianapolis Star appears to show a New Palestine player scratching or beating her chest after a timeout and on the court with her teammates before play restarted. According to the Star, another New Palestine player appears to tell the player making the gestures to stop. A Pike freshman player, working the game nearby as a line judge, interpreted those gestures to be racist and later left the court.
In the days following the match, Pike parents used social media to express their disappointment, outrage and pain over what they, too, considered to be acts of racism. Pike athletic director Kendra Champion-McAloon confirmed Monday she met with Pike principal Troy Inman to discuss the results of an internal investigation, according to the Star.
"I didn't know what happened to her during the game," Pike coach Gene Murray said. "But what she was describing when she was line judging, the monkey gestures, you can see in the video. That's what upset her so she stopped."
Pike's varsity volleyball team is almost entirely made up of Black players, the Star reported.
In late August, an alleged incident of racial taunting toward a Duke University volleyball player who is Black during a tournament hosted by Brigham Young University made national headlines and spawned immediate action to promote tolerance at BYU. However, an investigation could not corroborate the claims.
Related: BYU Investigation Finds No Evidence Corroborating Claim of Racial Slur
In July, high school students in Iowa were removed from a softball playoff game over complaints of racial taunting.
Related: Racial Taunting at Softball Game Being Investigated
According to the Daily Reporter of Greenfield, Ind., New Palestine High School on Tuesday released a statement signed by athletic director Al Cooper and principal Jim Voelz that states:
"Our department has thoroughly investigated this matter, including reviewing the film of the match and speaking to coaches, players, parents, community members and MSD Pike administrators who attended the event. We are grateful for Pike High School's collaboration throughout the investigation. In accordance with the school's Athletic Code of Conduct, New Palestine's student-athlete involved in this matter has been disciplined."
"We strive for our student athletes to represent New Palestine High School and our town with commitment, character, and class. Unfortunately, we fell short of this goal this weekend. As an athletic department and school administration, we see this as a teachable moment. Actions and words matter. We hold our athletes and coaches to a high standard and expect them to treat all fellow competitors with dignity and respect."