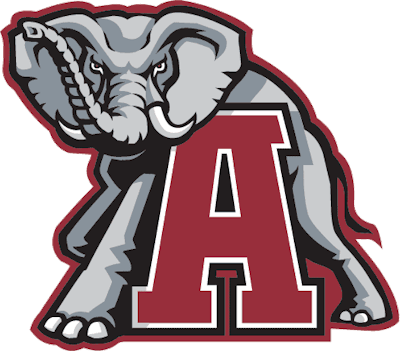 It's why schools plan for them, losing players fear them, and governing bodies issue fines when they happen.
As reported by BamaCentral, a video has emerged since Saturday that appears to show a University of Alabama player striking a woman who was among the thousands of Tennessee fans to stormed the field at Neyland Stadium after the Volunteers defeated the Crimson Tide in a matchup of top-six teams. It was Tennessee's first win over Alabama in 15 years, and maintained the Vols seemingly improbably undefeated season, which now stands at 6-0.
Safety is a number-one concern when fans storm any playing surface. It's particularly on the minds of players, coaches and officials trying to exit. But fans risk their safety, too, in such moments of celebration.
According to BamaCentral, Alabama coach Nick Saban issued a statement that said, "We are aware of the situation with Jermiane Burton as he was exiting the field Saturday. We are currently working to gather more information."
Per a fan's video posted on Tik Tok on Tuesday, Burton appeared to hit a female Tennessee fan who was rushing the field following her team's last-second, 52-49 victory.
According to BamaCentral parent Sports Illustrated, the video was posted in slow motion and shows Burton apparently striking a woman in the head as he walks off the field amid the swarm of fans. "Jermaine Burton smacking me in the head while walking past him …" the caption of the TikTok post, put up by an account that is now private on the platform, reads.
Burton had two catches for 49 yards in the game, which was decided by a Volunteers field goal as time expired. Burton was walking to the locker room as fans rushed the field.
Per SEC rules, Tennessee was subsequently fined $100,000 for a second offense for fans being in a competition area. They also tore down the goalposts at Neyland Stadium.
Related: Tennessee Fans Toss Goalpost in River, Asked to Pay for Replacements
Saban called it a "difficult situation" on the weekly SEC coaches teleconference on Wednesday morning, BamaCentral reported.