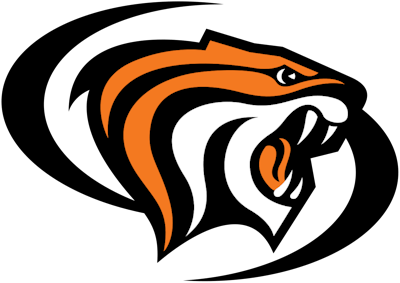 The University of the Pacific became the latest school to pull out of a women's sports commitment at Brigham Young based on allegations made more than two months ago that a Duke volleyball player was verbally harassed with racist taunts during a BYU-hosted tournament.
Pacific's women's volleyball team, which handed BYU one of only five losses this season Oct. 15 in Stockton Calif., will forfeit Thursday's scheduled match, improving the Cougars record to 19-5.
"The team expressed concerns following reports of racist and hostile comments during an August 26 match," said Mike Klocke, Pacific's senior director of communications, as reported by the The Salt Lake Tribune. "Pacific stands with our student-athletes."
On Monday night, BYU associate athletic director Jon McBride called Pacific's decision "unfortunate" and said the athletic department offered to meet with Pacific officials multiple times but were declined.
BYU's investigation into the alleged incident in August found no evidence to corroborate the Duke player's claims.
Related: BYU Investigation Finds No Evidence Corroborating Claim of Racial Slur
"We offered multiple times to have in-person meetings with a variety of administrators and coaches to speak through concerns, whether in Stockton or Provo," McBride said. "We also offered to have our student-athletes engage in conversation together. Pacific did not accept any of these offers."
Pacific is the first West Coast Conference team to cancel a trip to Provo in the aftermath of the Duke volleyball match in August. South Carolina's women's basketball team canceled a non-conference home-and-home series with BYU.
Related: South Carolina Team Cancels Series with BYU Over Slur
In the wake of Pacific's decision, BYU issued the following statement, as reported by KSL in Salt Lake City:
"The University of the Pacific's decision to forfeit this week's women's volleyball match is unwarranted and deeply disappointing. Following the Aug. 26 allegation, BYU conducted an extensive review and found no evidence to corroborate this allegation. As we have stated previously, BYU will not tolerate any conduct that would make a student-athlete feel unsafe in our athletic environments. It is unfortunate that Pacific would make a decision that perpetuates the very challenge we are working to heal in our polarized society.
"BYU continues to provide one of the best environments in college volleyball. The most storied programs in volleyball, both women's and men's, have competed for decades on our campus and expressed appreciation for their experience at BYU. We have hosted the NCAA Women's Tournament for the past seven years in a row.
"We recognize the real challenges of racism in our society, and we reiterate our strong belief that the solution is to work together in addressing these issues and not to separate from one another. We regret that Pacific elected not to work with us in addressing their concerns."
The WCC issued its own statement, as reported by the Deseret News:
"The West Coast Conference has been notified by the University of the Pacific of the volleyball program's decision not to compete in the Nov. 10 match against Brigham Young University as part of the WCC regular season schedule. The conference has had regular communication with each institution since becoming aware of this intention and understands the sensitivities with both programs. The WCC continues to encourage civility and respect for everyone involved or impacted with this decision."