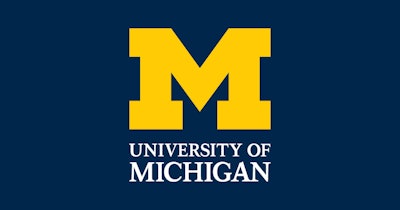 The University of Michigan will increase security on the field at Michigan Stadium and near the tunnel entrance as Wolverine football prepares to welcome Nebraska on Saturday.
The new security provisions come in the wake of a postgame brawl between Michigan and Michigan State players after an Oct. 29 game.
Melissa Overton, UM deputy chief of police, told The Detroit News on Monday that she hoped the results of an investigation into the postgame brawl would be ready by the end of the week.

In the meantime, UM is looking to prevent any similar incidents as it hosts it first home game since the altercation with MSU.
"The most recognizable adjustment will be an increase in security staffing in areas bordering the tunnel opening to the field so that we can better monitor crowd and participant interactions," Michigan athletic director Kurt Svoboda said in a statement provided to The Detroit News.
There will also be a more pronounced gap between Michigan and the visiting team as they access the tunnel at halftime and postgame.
Nebraska interim coach Mickey Joseph said he's not concerned about the tunnel.
"I have faith in the University of Michigan, the administration, that they're going to do everything in their power to make sure we don't have an altercation," Joseph told reporters. "We have a plan to make sure our team gets in the tunnel and get in there safely. But we're not going there for that. We're not talking about the altercation and what happens in the tunnel. We're going to be professional like we always are, and we're going to get our kids in, and get our kids out. I don't see a problem happening."