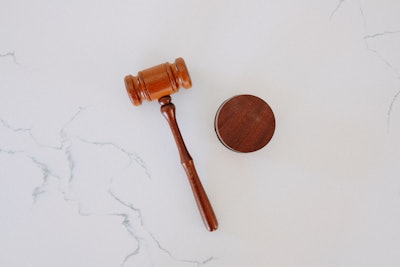 File Photo/Unsplash
A lawsuit concerning alleged hazing in 2021 at a Santa Ana high school has been resolved, but a new assault allegation has emerged at the same school.
The lawsuit concerned an alleged incident on Feb. 4, 2021, in which a locker room hazing ritual at Mater Dei High School — home to one of the country's most celebrated high school football programs — resulted in a football player suffering a traumatic brain injury. The family of the football player filed a lawsuit against the school and the Roman Catholic Diocese of Orange County in November 2021.
The lawsuit alleged negligence per se-hazing in violation of the California penal code, negligent failure to warn, train or educate, and intentional infliction of emotional distress.
Related: Lawsuit: HS Hazing Ritual Left Player with Traumatic Brain Injury
Related: Mater Dei Faces New Locker Room Assault Allegation
The Orange County Register reported that the case was dismissed on Jan. 11 after an attorney for a former Mater Dei football player who suffered the injury asked the court to dismiss "with prejudice" his client's suit against Mater Dei and the diocese. The newspaper reported the dismissal could be indicative of an out-of-court settlement.
The Register reported Monday that a referee at the Ladera Ranch Sports Complex is bringing a new allegation of an assault that reportedly took place during a February 2021 pre-season game, just days after the Monarch football player was allegedly assaulted by a teammate in the hazing incident. Sebastian Burks claimed he was attacked by a coach for Mater Dei's boys basketball travel ball program. The new suit alleges assault and battery, negligence and negligent hiring and supervision.
Kirk Davidson, a coach for Big Red, Mater Dei's longtime offseason travel ball club, reportedly lunged at Burks, striking him and causing him to fall backward, hitting his head on metal bleachers, according to a lawsuit filed against Davidson, Mater Dei, Big Red LLC, and the diocese in Orange County Superior Court.
Burks said he suffered cuts, abrasions, bruises, a traumatic brain injury and required five staples in the back of his head, according to the suit.
Davidson is a former BYU and Nevada basketball player and ex-Santa Margarita High School assistant. He is the father of current Mater Dei standout Zack Davidson, who has committed to Montana, and Nick Davidson, a former Mater Dei player now playing for Nevada.
The Register reported that attempts to contact Kirk Davidson were unsuccessful.
Mater Dei did not respond to the Register's request for comment. An attorney for Burks also didn't respond to the newspaper.
A Register report in November 2021 detailed how a Mater Dei football player punched a teammate, 50 pounds lighter than him, three times in the face during an alleged hazing ritual called "Bodies" on Feb. 4, 2021, while other Monarchs players shouted racial epithets at the smaller player, according to two videos of the altercation obtained by the Register.
The Santa Ana Police Department recommended the larger player be prosecuted for felony battery, according to a police report. The Orange County District Attorney's Office does not intend to file charges in the case. Orange County district attorney Todd Spitzer said the altercation does not meet the legal standards for criminal "hazing" or felony assault, but he was willing to consider additional evidence.
"If I had a hundred dollars for every time these kids played Bodies or Slappies, I'd be a millionaire," Mater Dei football coach Bruce Rollinson told the injured player's father the day after the altercation, according to a court filing, as reported by the Register.
Mater Dei officials initially declined to cooperate with Santa Ana Police Department investigators, according to police reports. Rollinson and Kevin Kiernan, the school's athletic director, did not agree to be interviewed by an investigator until April 21, 2021, more than two months after the altercation and when the Santa Ana PD first requested information from the school, and only with Mater Dei assistant principal for student services Miguel Gutierrez present, according to police reports, the Register reported.
Rollinson during the police interview denied hazing existed in the Mater Dei program. He added that the interview was the first time he had heard of the Bodies game. But in a sworn deposition last year, former Mater Dei athletic director Amanda Waters said when she confronted Rollinson about the incident the coach "said if I had a dollar for every time these kids played bodies, I'd be a millionaire.
"So he didn't say a hundred, he said a dollar – if I had a dollar for every time," Waters said.
Last year, another alleged locker room assault at Mater Dei High School was reported by theLos Angeles Times in which several football players reportedly forced a teammate to the locker room floor and exposed their genitals. Then they held him down as one player "began humping" him from behind, through his pants.
The incident reportedly happened in late August 2021, according to the police report, two weeks after the student started school at Mater Dei. He wasn't physically hurt, but the episode left him suffering from anxiety, police said in the document. He left Mater Dei shortly afterward, the Times reported.