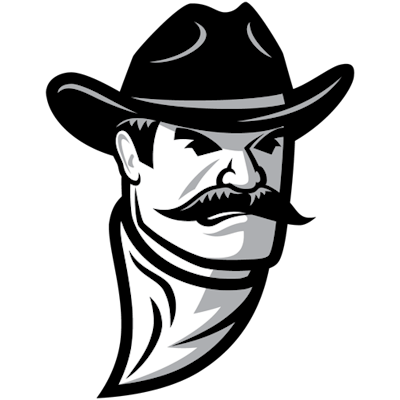 New Mexico State University suspended its men's basketball program indefinitely Friday based on what it called "new allegations, separate from the events that took place in Albuquerque late last year, involving potential violations of university policy."
As reported Friday by the Albuquerque Journal, the school did not elaborate on the new allegations but said they are unrelated to a fatal shooting involving one of its players last year. NMSU added that first-year head coach Greg Heiar and his basketball staff have been placed on administrative leave.
Minutes after that announcement, the school also sent out a statement from the NMSU Board of Regents saying, in part, "The board supports the action taken by the university leaders and is confident a full and thorough investigation will be conducted," the Journal reported.
Since then, ESPN and other news outlets obtained a police report that cited three players for false imprisonment, harassment and counts of criminal sexual contact against a teammate.
Commenting on the season suspension, New Mexico State University system chancellor Dan Arvizu said Sunday, "This action is clearly needed, especially after receiving additional facts and reviewing investigation reports related to the hazing allegations involving student-athletes on the team. Hazing has no place on our campus, and those found responsible will be held accountable for their actions."
The campus police report redacted the names of the three players accused of holding the victim down Feb. 6. According to the victim's account to police, the players then "removed his clothing exposing his buttocks and began to 'slap his [buttocks].' He went on to state that they also touched his scrotum, ESPN reported.
The victim told police he had no choice but to let this happen "because it's a 3-on-1 type of situation.'' The victim said other incidents had been occurring since last July or August, and that inappropriate physical and sexual touching by his teammates had been occurring in the locker room and on road trips.
The victim went to campus police Friday to report a possible assault but did not want to press criminal charges.
New Mexico State was 9-15 and 2-10 in the Western Athletic Conference under first-year coach Greg Heiar.
Arvizu said he had spoken with WAC commissioner Brian Thornton, who said the conference would review how to treat the six New Mexico State games remaining in regard to seeding for next month's WAC tournament.
"The Western Athletic Conference is committed to both the mental and physical wellbeing of all of our student-athletes. We are saddened and disappointed that hazing continues to be a part of our society at any level," the conference said in a statement, as reported by ESPN. "We fully support New Mexico State's decision to suspend the rest of its season, as they take this time to focus on the health and safety of their student-athletes."
The suspension of the program came three months after NMSU forward Mike Peake shot and killed a University of New Mexico student in what police called self-defense. Both the school and the Albuquerque district attorney have launched separate investigations after coaches and staffers were found to be in possession of multiple pieces of potential evidence in the shooting, including the gun, after the incident.
Related: NMSU Suspends Basketball Player Involved in Fatal Shooting