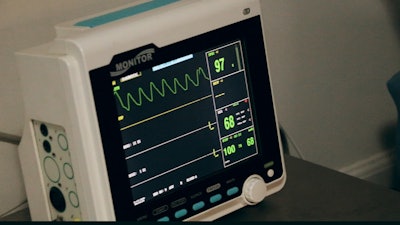 Jair Lazaro, Unsplash
University of Southern California basketball player Bronny James, son of NBA superstar Lebron James, suffered cardiac arrest during a workout at USC's Galen Center.
According to Yahoo Sports, the 18-year-old James was rushed to the hospital after the incident and has since been released from the intensive care unit in stable condition.
"Yesterday while practicing, Bronny James suffered a cardiac arrest," read a statement from a family spokesperson. "Medical staff was able to treat Bronny and take him to the hospital. He is now in stable condition and no longer in the ICU.
"We ask for respect and privacy for the James family and we will update media when there is more information. LeBron and Savannah wish to publicly send their deepest thanks and appreciation to the USC medical and athletic staff for their incredible work and dedication to the safety of their athletes."
Dr. Brian Sutterer, a medical doctor with a YouTube following, said in a video posted Tuesday that James' career could be over given the risks of continuing to play.
"There are some causes of cardiac arrest that you find the exact cause, and it still isn't necessarily safe to return to sports because the risk is so high of having another cardiac arrest and potentially dying," Sutterer said in the video. "Some of these conditions, like hypertrophic cardiomyopathy or the anomalous coronary arteries like we saw Sharif O'Neill have, can be treated or repaired best you can with surgical intervention, but obviously that's going to put Bronny out of playing for a really long time."

"… If they don't find an exact cause and you don't really know what happened. And you have to have that discussion of what exactly are the risks of going back out there and playing. Extremely serious situation we're dealing with, then legitimately something that affects the rest of his career depending on what we discover and depending on what they have to do about it…My thoughts go out to Bronny and the rest of his family. Thankfully they had good medical staff that were able to save his life."