Check out these products as seen in the January | February 2019 issue.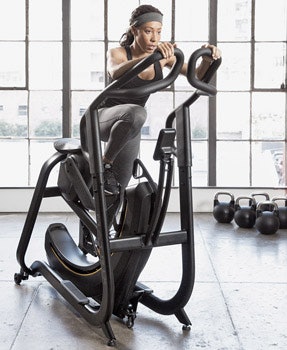 Matrix Fitness
The exclusive S-Force Performance Trainer leverages intelligent biomechanics for a rigorous version of high-intensity interval training. As users move through a self-defined path that fits their individual stride, the magnetic system automatically increases resistance the harder they work. This progressive design delivers a real challenge for HIIT enthusiasts and elite athletes. Low-impact movement patterns reduce stress on joints, while the cordless design means that the S-Force can be placed anywhere in a facility.
www.matrixfitness.com
(866) 693-4863
---
RELATED: PURCHASING GUIDE: Things to Consider when Shopping for Group Cycles
---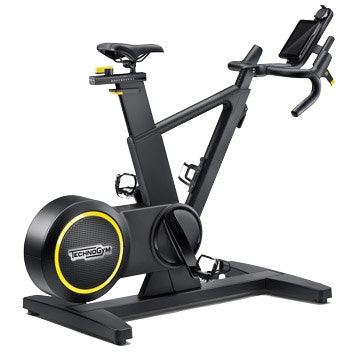 Technogym
The Technogym SKILLBIKE is a stationary bike with a real gear shift that lets users experience the thrill and challenges of outdoor cycling while indoors. By shifting gears, riders can counter the change in resistance, maintaining the right amount of power and the correct cadence for maximum efficiency. The console displays the gear and gear-ratio selections in real time. The frame and handlebar are designed to accommodate different riding positions and postures: road, time trial and mountain bike. Users can import routes and compete with other riders all over the world.
www.technogym.com/skillbike
(800) 804-0952
---
RELATED: Why Investment in Connected Cardio Equipment Makes Sense
---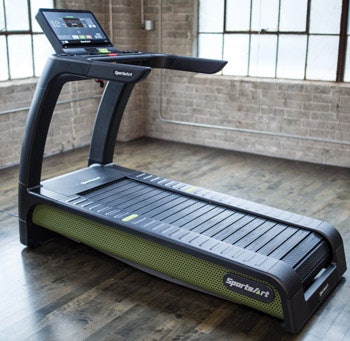 SportsArt
The Verde Treadmill is the first in the industry capable of harnessing human power and converting it to utility-grade electricity. The sleek, non-motorized design combines a low-friction, flat-slat belt to create an approachable unit that feels natural and comfortable. Utilizing both mechanical and electrical braking systems, the Verde offers walking, jogging, running, sprinting or sled-pushing features that cater to a broad spectrum of users and is capable of capturing up to 200 watts of energy per hour.
us.gosport.com/product/g690-verde
(800) 709-1400
---
RELATED: Find more solutions for your facility in the Buyers Guide
---
These products originally appeared in the January | February 2019 issue of Athletic Business, a free magazine for professionals in the athletic, fitness and recreation industry. Click here to subscribe.