Check out these products as seen in the January | February 2020 issue.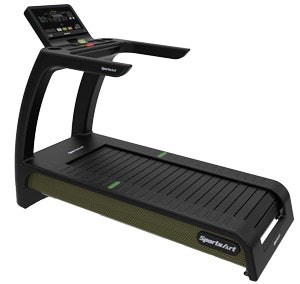 SportsArt
The VERDE ECO-POWR treadmill, the world's first energy-producing treadmill, is capable of harnessing the power of human movement and converting it into utility-grade electricity. Utilizing both a mechanical and electrical braking system, the VERDE treadmill allows users to walk, jog, run, sprint and push, while on-the-fly mode changes make it simple to create HIIT workouts. The flat belt and electronic toggle controls let users easily adjust the speed and resistance of the workout, unlike any other non-motorized treadmill.
www.gosportsart.com
(800) 709-1400
---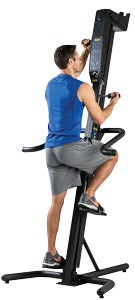 VersaClimber
Made in the USA since 1981, VersaClimber offers a non-impact exercise, reinforces better movement patterns, requires very little floor space, provides a true total body workout while torching fat and calories in the least amount of time – making it the ideal group training solution for studios and gyms.
www.versaclimber.com
(800) 237-2271
---
RELATED: Find more solutions for your facility in the Buyers Guide
---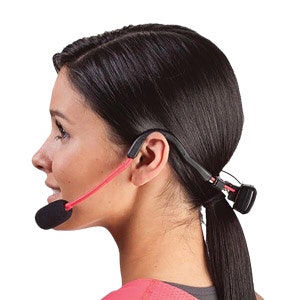 AV Now Fitness Sound
The Fitness Audio Mini-TX E-Mic Microphone System is built for fitness, allowing users to drop the belt pack transmitter and go wireless. The transmitter circuit boards are coated with a marine-grade sealer for additional sweat protection, and an external transmitter antenna is eliminated. E-Mic has Water Immersion Screens to provide better capsule protection, while the microphone boom arm position piece strengthens the joint to avoid drooping.
www.avnow.com
(800) 491-6874
---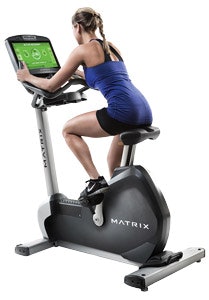 Matrix Fitness
Sprint 8® is an efficient, fat-burning HIIT workout that gives users a complete cardio experience, including warm-up and cool-down, in just 20 minutes. The scientifically validated program can increase natural human growth hormone production, improve cardiovascular endurance, reduce body fat and enhance overall fitness in everyone from young adults to active seniors. Sprint 8 is available on select Matrix treadmills, Ascent Trainers, ellipticals and bikes.
www.matrixfitness.com
(866) 693-4863
---
RELATED: How Equipment Manufacturers Consult on Fitness Facility Design and Programming
---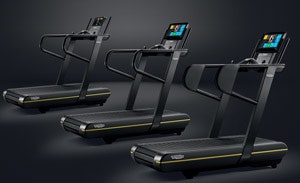 Technogym
Modern day indoor running is as much about power as it is cardio. The Technogym Skillrun Treadmill's Multidrive Technology™ engages both, and is designed to enhance athletic skills by improving speed, endurance and coordination. Users can activate the sled and parachute training modes for controlled resistance on the slat belt running surface. Skillrun is available in three different models — the SKILLRUN TX 500, the SKILLRUN 5000 and, for the ultimate athletic training experience, the SKILLRUN 7000.
www.technogym.com/skillrun
(800) 804-0952
---
These products originally appeared in the January | February 2020 issue of Athletic Business, a free magazine for professionals in the athletic, fitness and recreation industry. Click here to subscribe.