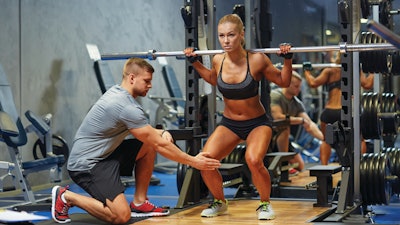 My previous article focused on empowering personal trainers to book more introductory sessions. I shared five tips that, when implemented, make this an excellent experience for both the member and the personal trainer. For this issue, I follow up on that theme with the keys to conducting an effective introductory personal training session that turns a prospect into a paying client.
For most personal trainers, an initial session with a potential client will make or break the relationship. To reiterate a point from the June column, most people become personal trainers because they genuinely want to help people better their lives through health and fitness, not because they are excited to sell personal training packages. Operators must provide personal trainers with the tools and training to help them feel confident when demonstrating to members through introductory sessions why they should work together.
Ultimately, it is still selling, but it is selling by showing a member that the trainer is the best solution to the problem the member is trying to solve. Here are five steps to help trainers convert more intro sessions into repeat clients.
Log in to view the full article