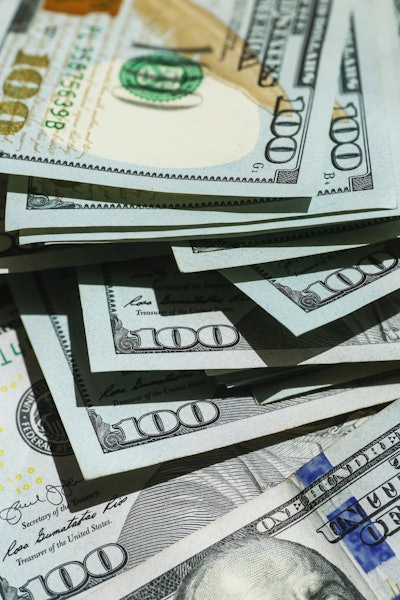 The University of Maryland has emerged as the second Division I school in three months to lose its sponsorship with PointsBet Sportsbook, as collegiate gambling continues to face increased scrutiny.
As reported by Gambling News, the Maryland partnership began in 2020 and had three years remaining. In March, PointsBet concluded its deal with the University of Colorado, eliminating Folsom Field advertising and sportsbook messaging through the school's channels. PointsBet's decision to end these partnerships coincided with its joining the Responsible Gaming Council, alongside other sports betting operators such as Fanatics Sportsbook and Hard Rock Sportsbook, Silvia Pavlof of Gambling News reported.
The conclusion of the Maryland partnership comes amid potential legislation that could reshape the state's collect betting landscape. Lawmakers have passed a bill that, if signed by Governor Wes Moore, would require all sports wagering deals with Maryland universities to be made public and prohibit compensation for new user signups, Pavlof reported.
The state only recently cleared the way for mobile sports betting, in November 2022, and while Maryland's sports betting law allows wagering on in-state college teams, other states have more specific rules on such bets.
The partnership termination also comes at a time college sports betting is facing increased scrutiny and controversy, following a scandal that cost University of Alabama baseball coach Brad Bohannon his job.
Related: Alabama Fires Baseball Coach Bohannon Amid Betting Scandal
Days later, both the University of Iowa and Iowa announced they were launching investigations into student-athlete betting, though no criminality has been found.
Related: Iowa, Iowa State Investigation Student-Athlete Gambling
Related: Iowa Gaming Head: No Evidence of Match Fixing in Gambling Scandal
"We've had three schools that have announced that they had disciplinary measures because of student athletes betting or coaches betting. It's a problem," said Tom McMillen, former U.S. congressman and president and chief executive officer of Lead1, which represents athletics directors at 131 member universities of the Football Bowl Subdivision, as reported by The Daily Record.
"Pointsbet's decision to exit its partnership with the University of Maryland reflects the increasing challenges faced by sports betting operators in the college sports arena," Pavlof wrote for Gambling News. "With heightened regulatory environments and concerns about gambling's impact on young people, college sports betting partnerships are being scrutinized across the country."
At least one observer doesn't hold PointsBet in such a favorable light, or even credit the firm for terminating these deals.
"What this [contract ending] shows is that the University of Maryland is acknowledging they made a serious mistake in partnering with a predatory gambling operator," Les Bernal of Stop Predatory Gambling told The Daily Record. "For the sake of greed, at the expense of its own students. They placed greed over the best interests of students and they finally moved away from that.
"The University of Maryland did not [end this agreement] out of their own good will. I think they did it because they were facing, you know, growing, intense public scrutiny and good media reporting. I think PointsBet wants these deals, badly. I think universities are facing intense, intense scrutiny not to do these deals. I think PointsBet would do a deal with every university in this country if they could."