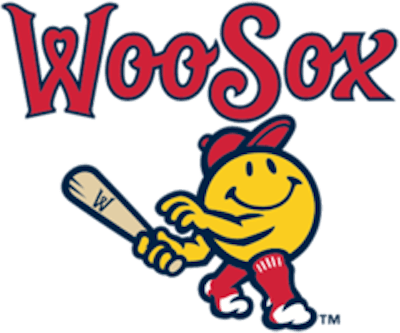 There's no checkout clerk required at the new retail store for the professional minor league baseball team based in Worcester, Mass.
The Worcester Red Sox, or WooSox — the Triple-A affiliate of MLB's Boston Red Sox — opened this weekend its autonomous retail store at Polar Park, SportTechie.com reports. 
The new store was created in partnership with Standard AI, a company that specializes in checkout-free solutions. 
Standard AI said it doesn't use facial recognition; instead, ceiling-mounted AI-powered cameras inside the stadium's WooSox Market identify shoppers based on their shape and movement as they pick up snacks and memorabilia. Fans add their credit payment to the Standard AI app and they are billed as they leave the store.
The store opened on Saturday for the WooSox Winter Wonderland, which included guest appearances from Santa Claus and former Red Sox players Lenny DiNardo and Sam Horn. Standard AI — with investors including SoftBank and Reddit co-founder Alexis Ohanian — expects to bring its self-checkout technology to other sporting venues.
The company's competitors include Zippin, which built autonomous stores for the Sacramento Kings and Denver Broncos, SportTechie.com reports. 
NHL venues such as Seattle's Climate Pledge Arena and Elmont, New York's UBS Arena offer concessions with Amazon's Just Walk Out technology.