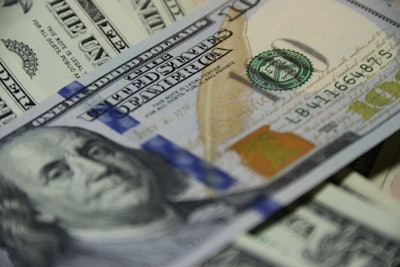 The Michigan State University athletic department agreed to a sponsorship deal that will make Caesars Sportsbook the "Official and Exclusive Sports Betting Partner and iGaming Partner of MSU Athletics."
As reported by the Detroit Free Press, the agreement will grant Caesars naming rights to premium seating areas at Spartan Stadium in 2022 and an outdoor tailgating area for football games, as well as signage at MSU football, basketball and hockey games. Caesars also will provide its bettors with opportunities for exclusive hospitality and VIP experiences through its Caesars Rewards loyalty program. Financial terms of the multiyear agreement were not disclosed.
Michigan State represents the second Big Ten Conference member school to sign such a deal in recent weeks.
On Dec. 8, SportTechie reported that PointsBet had signed a multiyear partnership with Playfly Sports' Maryland Sports Properties to become the sportsbook partner of the University of Maryland — the first sports betting partnership inside the Big Ten.
The new partnership will include PointsBet signage across campus and within University of Maryland arenas and stadiums, including the XFINITY Center and Capital One Field at Maryland Stadium. The deal will also provide responsible gambling education to staff, students and fans.
The state of Maryland legalized sports betting in 2020, along with South Dakota and Louisiana. That year, PointsBet became the first betting company to partner with a Power 5 athletic department when it signed a deal with the Pac 12's University of Colorado.
Education will likewise be part of the MSU partnership with Ceasars, which stated in a release that the sportsbook plans to provide "annual funds to support student-athlete responsible-gaming education, student scholarships, as well as internship and professional development opportunities for MSU students pursuing a career in the sports industry."
"The opportunity to partner with Caesars, a leading force in the sports and entertainment industry, will help enhance gameday experiences for Spartan fans and provide significant resources to support the growing needs of each of our varsity programs," new MSU athletic director Alan Haller said in a statement, as reported by the Free Press. "We are excited to be on the cutting edge of this innovative opportunity, while recognizing the importance of Caesars' commitment to responsible sports gaming education both for the student-athletes and the University community as a whole."