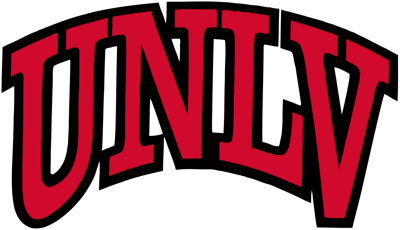 The University of Nevada Las Vegas unveiled a new student loyalty program Thursday that will culminate with a custom Nike shoe giveaway.
"It is incredibly important that we engage our students in creative and innovative ways, getting them back to attending our games in bigger numbers," said newly named director of athletics Erick Harper, as reported by NBC affiliate KSNV in Las Vegas.
"Thank you to our partners at Learfield for their assistance with these new initiatives and all they are doing to help promote the Rebels."
To be eligible to win the pair of shoes, UNLV students with a valid school ID must attend each of the final six men's basketball home games this season and the women's basketball game on March 2.
An official punch card will be provided to those participating, with punches made at the student entrance before tipoff and then after the game. Students must stay for the entire game to qualify to win.
The shoes will be made available to the winner April 1.
Students are also encouraged to attend tailgates before each of the final six Runnin' Rebel home games, KSNV reported.
The first of the six, on Jan. 22, will be called "Welcome Back To The Mack" and be sponsored by Taco Bell. The tailgate will open 90 minutes before tipoff and offer free Taco Bell food, games, a live DJ and giveaways, including a chance to win a 2022 spring break trip planned by Tryp360.
UNLV's overall per-game home men 's basketball attendance is roughly half what it was eight years ago.