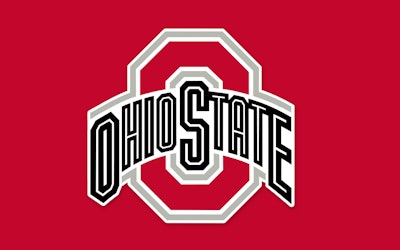 Student-athletes at Ohio State are doing quite well for themselves after one year of the NCAA's new name, image and likeness policy.
According to new numbers released by Ohio State this week, the school claims that it leads the nation in NIL compensation by its student-athletes, as well is in the number of student-athletes with at least one NIL activity.
Ohio State football players earn on average $5,968 per Instagram post, according to the new data. That compares to a national average of $1,002 for an Instagram post by a college football player. Meanwhile, Ohio State men's basketball players average $9,508 per Instagram post, while the national average for other men's basketball players is $855.
Ohio State women trail far behind in the school's men in terms of earnings from social media. An Ohio State women's basketball player earns on average $56 per Instagram post, which is also well behind the national average of $579 per post for women in college basketball.
Overall, Ohio State football captured 27.4 percent of all NIL activities at the school, with women's volleyball coming in second with 8.6 percent of the pie, followed by men's basketball at 5.6 percent.
Collectively, Ohio State football players brought home $2,678,893, with the average football deal totaling about $15,537. That's compares to the national average of $2,741 per football deal.
On the women's side, Ohio State women's gymnastics earned a total of $31,767, with an average of $961 per deal. That compares to the national average of $677 per women's gymnastics deal.
Ohio State notes that most deals are small — around $25 to $500. However, nationally the average deal is $4,777, but that number is skewed because of a few six-figure NIL deals.