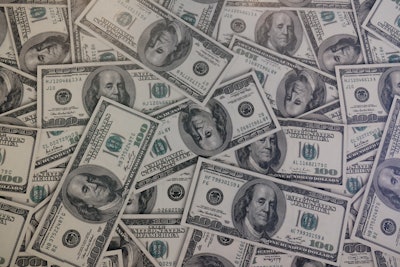 Photo courtesy of Mackenzie Marco
While college athletes are now able to profit off their name, image and likeness, a great disparity has emerged between what male and female athletes are taking home.
The difference between female and male payment grew by more than 4 percent over the past two months, with men on Division I teams accounting for 71.7 percent of the compensation while women earned 28.3 percent.
University of Iowa women's basketball star Caitlin Clark said that partly due to larger brands ignoring female athletes.
"I think we just haven't been given those opportunities," Clark said on Yahoo Finance Live.
Football, baseball and men's basketball currently lead all NIL activities, per data from Opendorse. Those sports account for nearly half of all NIL activity, while women's basketball represents less than 5 percent of the whole pie.
Clark said NIL money is just part of an overall disparity between how male and female athletes are treated, noting last year's NCAA tournament as a good example.
"Living the inequities obviously last year at the NCAA tournament … living that firsthand while we were in San Antonio, I think it's something that I'm passionate about and I've experienced firsthand," Clark said. "I have great knowledge on it and obviously H&R Block is passionate about it too. So when they asked me to be a part of their campaign, it was something I really wanted to be a part of and really use my voice to take on."
Clark is part of H&R Block's "Fair Shot" program, which includes sponsorship payment.
"These inequities are something I've kind of lived throughout my college experience," Clark said. "And only being in college for two years and is something I can use my voice and my platform to do. So it was an easy yes for me to partner with them."