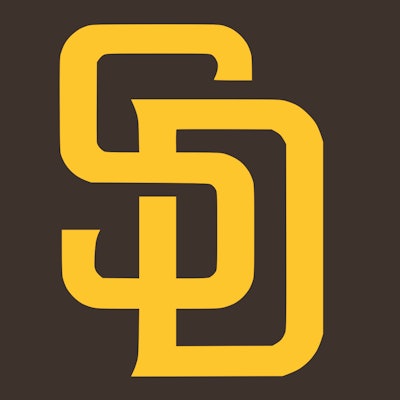 The San Diego Padres this week became the first Major League Baseball team to announce advertising patches on their uniform as part of a deal with smartphone maker Motorola.
Beginning in 2023, the Padres will wear a Motorola patch on their left arm. Advertising patches were approved by the MLB and the Players' Association this spring as part of the ratified collective bargaining agreement.
Motorola will also become the presenting partner of the franchise's hall of fame and will be featured in signage throughout Petco Park.
The Padres neighbors to the north are also partnering on a new marketing deal.
The Los Angeles Dodgers have announced a partnership with marketing firm Sportfive, which will seek to find a sponsor for the Dodgers' jerseys, as well as a field presenting sponsor at The Ravine.
According to Sport Business Journal, the price for a jersey patch sponsor could be as high as $20 million for some teams.
"Most teams have had substantial conversations in the market about their patches or are at the finish line, waiting for the final word from the league," said one veteran West Coast MLB team marketer. "There's a lot of media value and the money is real -- the average team should get $8 or 10 million."
If that average becomes reality, that could mean the combined revenue for teams would be around $240-$300 million annually.