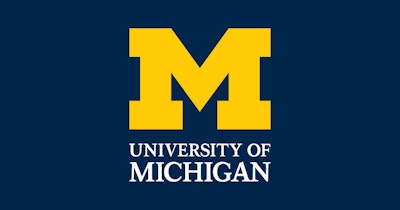 Valiant Management Group, which was started by Michigan football player Jared Wrangler, announced last week that it has partnered with several alumni to create a new NIL program called Champions Circle.
According to the company, U-M alumni and Valiant worked to "research, develop and raise substantial funds for the most comprehensive and sustainable NIL development program in the country."
"We believe strongly that it is important to reward University of Michigan student-athletes for the value they bring to the university, but in keeping with Michigan traditions, it is also important to help the athletes develop the personal, leadership and financial skills to succeed far into the future," Wangler said. "Our coaches recruit the right student-athletes to the University of Michigan, and the Champions Circle will support their efforts by rewarding sustained educational achievement and personal development. We are confident this model can be replicated across all varsity sports at the University of Michigan."
The program is incentive-based and focuses on current Michigan student-athletes. The athletes will be compensated for their performance on and off the field.
Champions Circle plans to give dedicated annual funds to athletes for things like meet-and-greets and autograph sessions.
Maize N Brew reported that the program is not designed to be used as a recruiting tool but rather to retain players who are looking to get an education while participating in athletics.