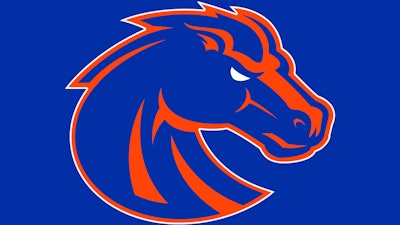 Boise State was recognized this week for having the Best Institutional NIL Program at the Inaugural NIL Awards at the College Football Hall of Fame. 
The Best Institutional NIL Program Award recognizes the college or institution that has shown exceptional commitment to supporting its student-athletes in maximizing their name, image and likeness opportunities through a combination of education, resources and industry-leading innovation.
According to BroncoSports.com, the Boise State NIL Agreement is unique in that it offers a voluntary, non-exclusive agreement available to all Bronco student-athletes. Signing up allows Boise State's in-house agency to represent them, seek opportunities and include them in group licensing deals. It also gives those student-athletes access to the Boise State Athletics logo - including photos of themselves in uniform or team-issued gear - to use in approved NIL opportunities.
Boise State is represented at the NIL Summit by volleyball student-athlete Paige Bartsch and Mike Walsh, associate athletic director for business development and revenue innovation. 
The NIL Summit, presented by INFLCR and hosted by Student Athlete NIL, offers student-athlete delegates access to the information they need to engage in NIL deals. That knowledge comes directly from industry practitioners and subject matter experts, including: pro and collegiate athletes, agents, influencers, entrepreneurs, as well as executives from the world's biggest brands and social media companies.
Education is delivered through multiple mediums, including: keynotes, speaker panels and hands-on-workshops and experiential activities.