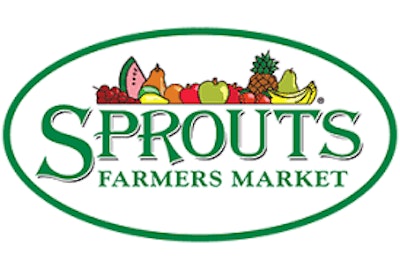 Texas grocery chain Sprouts Farmers Market this week announced partnerships with the Big 12 and Pac-12 Conferences, along with supporting 50 individual NIL deals with female athletes from multiple schools from both conferences.
Sprouts is the first grocery retailer to make this commitment, and is doing so alongside softball icon Jennie Finch.
"Sprouts is the place where goodness grows, offering delicious foods that nourish both families and athletes," said Jack Sinclair, chief executive officer of Sprouts, in a statement. "Through the partnerships with the Pac-12 and Big 12 Conferences and their member universities, and alongside Jennie Finch, we pledge to continue to empower and educate women's health and performance, bringing fresh and nutritional food options to them on and off the field. We're proud to sponsor these great female athletes."
This announcement coincides with the 50th anniversary of Title IX.
"Sprouts truly is where goodness grows," said Jennie Finch, former Arizon Wildcats softball player. "Its commitment to female athletes and women's college athletics is a wonderful way to celebrate the 50th anniversary of Title IX. I'm grateful to be part of this initiative and the tremendous work Sprouts is doing as a company to make the world a healthier and more equitable place."