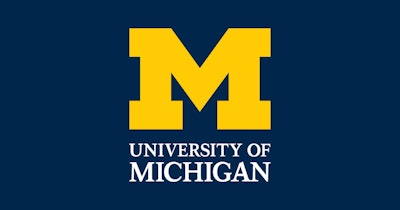 Michigan head football coach Jim Harbaugh came out in support of players making money off their name, image and likeness, but he does have some reservations around the NCAA's new policy. 
During a conversation on the Jed Hughes Podcast, Harbaugh said it makes sense for players to make money off merchandise 
"Before we jump to how it can be exploited in a bad way, as we all know, human nature, that's something that is definitely a possibility. I think we can all agree, take jersey sales for example, or T-shirts, memorabilia, those kinds of things that every school has, every school has the bookstore or the shop where fans' orders can go to buy their gear. It makes sense that the player whose number is on that jersey, their name is on that jersey, should share in that revenue," Harbaugh said, "That example right there, I think, we all agree on.
"Also, to profit off their name, their image and their likeness, I support it. You just support anybody's ability to do that. That's all in the positive light and the way we're approaching things here at Michigan."
But Harbaugh also said that athletes who come to Michigan to play football are there for a "transformational experience, not a transactional experience." 
"What that literally means exactly, is we're not going to pay signing bonuses for players to come onto the team," Harbaugh said.
"We're not going to pay recruits to sign here."
Without naming names, Harbaugh said those who are looking at NIL as a way to buy players are going down the wrong path. 
"(If) the policy on your team is to buy some of your recruits, I don't think it'll sit well,'' Harbaugh said, "From that standpoint and others, that's our decision." 
For Harbaugh, the NIL game is simple. 
"Some are making it sound like the coach is making a salary cap or something, the one that is writing the checks," Harbaugh continued, "That's not what it's designed for. This is designed for players to profit off their name, image and likeness, period."