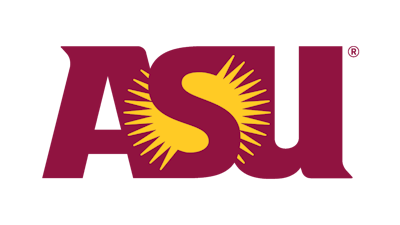 The nonprofit NIL Education and Information Center, headed by sports industry veterans Oliver Luck and Bill Squadron, will partner with Arizona State University's Walter Cronkite School of Journalism and Mass Communication to study this emerging NIL marketplace.
According to an ASU release, the goal of the NIL Research Initiative is to develop a data-driven, transparent view of NIL activity in order to present a more accurate, complete understanding of the NIL landscape. With the support of faculty, Cronkite School students will collect data from various sources, including transactional platforms, university NIL collectives, school athletic departments and athletes, and produce stories and other content. Elon University students will also participate in the NIL Research Initiative.
Tableau, a leading analytics platform, and Keyrus will participate in this educational program by providing pro bono database management and data visualization services. Salesforce also supports this research initiative as part of its "Power of Us" program, which provides eligible nonprofits and educational institutions free or discounted technology. The initiative will leverage Salesforce as the ingestion tool for all NIL data.
A number of participants in the market have expressed support for the initiative, including IconSource, INFLCR and Opendorse, endorsing the value of having a reliable picture of how the NIL market is working. Entities that provide data will receive complete access to the national market information.
According to Tom McMillen, CEO of LEAD1 Association, a membership organization of Division I athletic directors, "The LEAD1 Association has consistently advocated for a comprehensive national data base for name, image and likeness deals for college athletes. We are pleased to learn of the NIL Research Initiative, as it will fill an important void in establishing transparency for the NIL marketplace." 
The collected data will immediately transfer to Tableau, which will organize the database, assist with the consistency of the data, and aid in safeguarding the confidential information provided by each individual deal. The joint initiative will publish periodic reports on NIL market activity, beginning in 2023.
"With all of the swirling headlines and anecdotes, a data-driven effort to understand the NIL market is sorely needed," said Luck, former West Virginia University athletic director and current co-chair of the NIL-EIC, which was originally created to serve as the NCAA's third-party administrator for its oversight of NIL activity.
"We are pleased to be a partner in this effort," said Cronkite School dean Battinto Batts Jr. "It reflects our role as a leader in providing the public with important insights on current events, and will be a great opportunity for our students to produce stories and content on this emerging area."
"The college sports landscape is changing rapidly," said Squadron, NIL EIC co-chair and an assistant professor of sport management at Elon (N.C.) University. "Sound policy and business decisions cannot be made without reliable information."