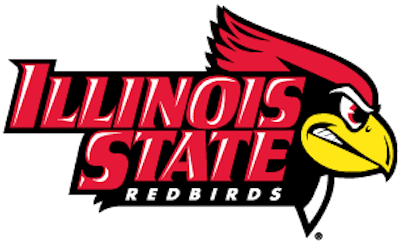 Illinois State University this week announced a new experience for fans attending Redbird football games this season.
According to a press release, Redbird Row at Hancock Stadium will be for all fans prior to every ISU football home game this fall, as a new high-energy tailgating area.
Free and open to the public, Redbird Row will include live music at every game, a video wall showing college football games from across the country, beer garden and food for purchase. Each week will also include the Reggie's Kid Zone, yard games and a refillable water bottle station from the Office of Sustainability called Reggie's Watering Hole.
Fans will also be able to welcome the Redbird Football Team for the Bird Walk, beginning a few hours prior to kick-off.
For fans looking to create a premium tailgate experience in front of Hancock Stadium, Redbird Row will feature eight premium tailgate spaces to be purchased on a first-come, first-served basis. The program is described as a turn-key solution for fans on game days with a variety of tailgating spaces to choose from.
Redbird Row tailgate packages are suggested for groups of 40 tailgaters. Pricing for the premium tailgate set up for Redbird games versus Valparaiso (9/10) and Eastern Illinois (9/17) are $400 each, Family Weekend versus Southern Illinois (10/1) and Homecoming versus South Dakota (10/15) are $500 each with games versus Youngstown State (11/5) and Western Illinois (11/19) at $300 each.
"Redbird Row is the most collaborative project our campus will be focusing on this football season," athletic director Kyle Brennan said. "We're thrilled to be bringing a high-energy fan experience with our new team walk, the Bird Walk, entertainment and turnkey solution for our fans who want to tailgate right at the front door of the stadium to create a college football atmosphere on game days. We want people traveling down Main Street in Normal this year to know it is a Redbird game day. This is something we've envisioned for months and can't wait to help generate excitement and create enthusiasm amongst our fans, our student-athletes, and coaches this fall."