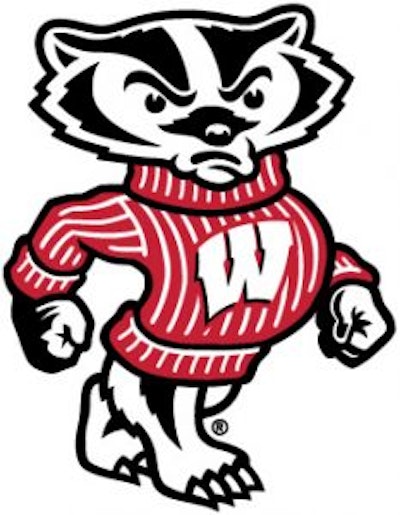 A new initiative surrounding University of Wisconsin athletics called the Varsity Collective will tap prominent sports alumni to take name, image and likeness deals to new places.
As reported by Business of College Sports, donors and alumni are striving to use the Varsity Collective to create opportunities for student-athletes to get involved with charitable organizations and to help them develop professionally through mentoring and speakers. While not a wing of Wisconsin athletics itself, the Varsity Collective will collaborate with the department to ensure compliance and stands as the school's first donor-led NIL organization, BCS reported.
"The Varsity Collective Charitable Fund, Inc. aims to write the definitive playbook on how Wisconsin student-athletes deserve to be supported in the NIL era to earn their value while bringing out their Badger best in the classroom, in the community, on the field and in the game of life," the Varsity Collective wrote in a press release late last week.
Along with current NFL stars and Wisconsin alums Russell Wilson and J.J. Watt, The Varsity Collective named longtime NBA player Michael Finley, men's hockey's Craig Smith, women's hockey's Sarah Nurse and Meghan Duggan, and women's volleyball's Dana Rettke as former Badgers who have committed to mentor Wisconsin student-athletes through what the collective is calling the Life Currency program.
Additional components include guidance from executives at major companies, podcasts by former Badger basketball star Sam Dekker and former Cleveland Brown and UW offensive lineman Joe Thomas and a program called Rep Yourself to help student-athletes develop their personal brands.
Another major objective of the Varsity Collective is equitable programming and resources across teams, regardless of gender and sport, BSC reported.
"The Varsity Collective is far more than just an avenue for Badger student-athletes to benefit from their name, image and likeness," the collective's executive chair Rob Master, a Wisconsin graduate, said in the press release. "It's an entire Badger community ready to rally behind them, lift them up and guide them as they become the best versions of themselves — during and after their playing careers."