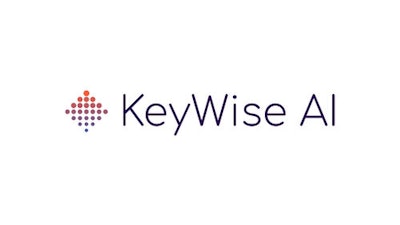 Laguna Beach (Calif.) High School senior Bella Rasmussen has agreed to a name, image and likeness deal with KeyWise to promote its newly released KeyWise Skye app, which acts as a fitness tracker for your brain.
As reported by On3, the agreement, announced Tuesday, was facilitated by MarketPryce and is believed to be the first NIL agreement for a female football player.
It's not the first history-making moment for Rasmussen this fall. Nine weeks earlier, on Oct. 14, she made California high school history when she became the first girl to score two touchdowns in a varsity football game.The scores came in a 48-0 win over Godinez Fundamental.
That feat has brought the kind of notoriety that most NIL partners dream of.Rasmussen appeared on "The Today Show," "The Jennifer Hudson Show," and on "Access Hollywood" earlier this week, On3 reported.. Rasmussen even got to fire the canon before a Los Angeles Chargers game at SoFi Stadium.
"From the time Bella could walk, we knew she was bound for great things," Annette Rasmussen, her mother, told On3. "Everyone told us, 'That girl is going to change the world.' We were like, 'Yeah, she's crazy enough to do it.' Did I ever think that the last few weeks would ever, ever be like they were? No. Never in a million years. I knew she was going to do big things. But this still feels very surreal."
KeyWise wasn't alone in pursing a deal with Rasmussen. Her mom told On3 that all sorts of companies reached out, but Rasmussen knew early on that if she was going to do a NIL deal, it had to be a deal that helped others out.
"Mental health is important for anybody, not just somebody that's an athlete on an all boys' team as a girl," the elder Rasmussen told On3. "Being an athlete, there's a huge mental toll. That's not talked about a lot. That's especially true when you're trying to keep together your social life, school, work and things like that while also performing well on the field. I don't think that's focused on enough.
"But outside of that in general, I've seen the effects of bad mental health and mental illnesses and how that's damaged communities and people close to me, too. That's always been something that's important to me. It's something I've wanted to work on and try to help. And to finally have a place to go out and do that through this partnership with KeyWise is awesome."
Michael Ehrlich, MarketPryce's head of athlete engagement, helped facilitate the deal.
"To connect the dots in such an important space as mental health is the best part about this," he told On3. "It's why we do what we do — to connect inspiring athletes with impactful brands and let them work their magic to make a difference."