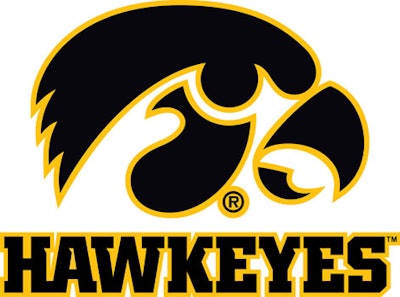 Inflation has been a sore subject for most Americans in recent months, but University of Iowa football fans will at least see some relief with their purchase of 2023 season tickets.
According to an athletic department announcement, prices for general public season tickets for the upcoming fall's seven home games range from $335 to $425, depending on seat location. Last season, the season ticket cost was between $345-$450, based on location.
"We appreciate the investment our fans make each and every game day to support our student-athletes as they compete," said Iowa athletic director Gary Barta. "While it seems like the cost of everything else is increasing, we wanted to not only hold our prices steady, but reduce them slightly to recognize the support of the greatest fans in America."
The price reduction in no way reflects a diminishing product on the field, either. The Hawkeyes won five of their final six games, including a 21-0 win over Kentucky in the TransPerfect Music City Bowl. Iowa also won regular-season trophy games over Wisconsin and Minnesota, placing second in the Big Ten Conference's West Division after winning the division in 2021.
The seven games at Kinnick Stadium will include non-conference opponents Utah State and Western Michigan, followed by a Big Ten schedule featuring Michigan State, Purdue, Minnesota, Rutgers and Illinois.
In addition, the athletic department announced that construction is scheduled to begin this spring on a new parking ramp in Lot 43N, and a health sciences academic building in Lot 14 — both part of the university's 10-year facilities master plan. These projects will impact football game-day parking in no fewer than five lots.
"A reduction in parking creates challenges, but our priority is to maximize as much parking as possible," Barta said. "We will continue to explore alternatives that enhance our game-day parking opportunities. The atmosphere in and around Kinnick Stadium is one of the best in the country. We are appreciative for the continued support of our fans and will continue to work hard in providing a wonderful game-day environment."