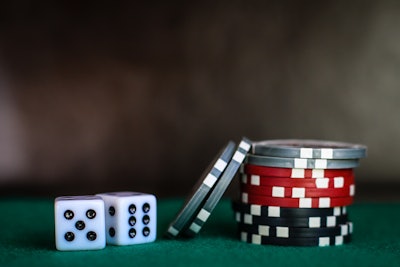 The University of Colorado has reportedly amended its relationship with the sports gambling outfit PointsBet.
Back in 2020, the school became one of the first NCAA schools to formalize and athletic department sponsorship with a sports betting company.
According to Front Office Sports, the original deal paid a base of $1.6 million and included an additional $30 for each person who signed up to PointsBet through a referral code. The program drew backlash, as the school received money for promoting gambling.
The university has since discontinued the partnership.
"After review and discussion with our partners at PointsBet, it was determined that the referral program was not providing the ancillary benefits to our campus that were anticipated when the agreement was made in 2020, so we made the mutual decision to discontinue that portion of the agreement," the school said in a statement to Front Office Sports.
Earlier this month, personal finance author and radio host Dave Ramsey lambasted those college who were promoting sports betting on The Ramsey Show, calling the practice "stupidity on steroids."
"You freakin' idiots … Selling out your own students who you're supposed to be caring for," Ramsey said. "The No. 2 addiction in North America today — and fastest growing addiction in North America today — is online gambling. It starts with the sports betting as a gateway drug."
Gambling on college sports was given a big boost when the Supreme Court in 2018 overturned a decision that limited sports betting to Nevada. Now 33 states and Washington, D.C. have legalized online or in-person betting, while three more have passed laws that will allow for it in the future.
More schools are finding partnership with gambling operators to lucrative. Just last year Michigan State University struck an $8.4 million deal with Caesars Sportsbook.