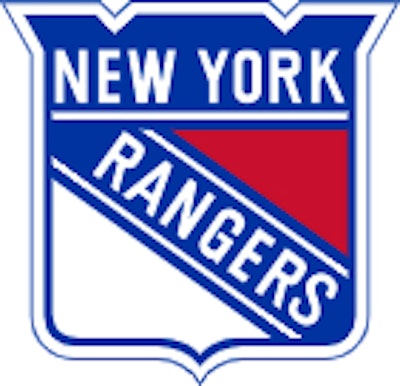 On Pride Night at Madison Square Garden on Friday, the NHL New York Rangers went back on their pledge to wear Pride-themed jerseys, despite announcing the team would do so.
It was the team's seventh-annual Pride Night, for which the team had marketed that players would wear special jerseys and use rainbow tape in warmups. When players skated out, they wore neither.
In a statement to Fox News Digital, the Rangers said little about why the gear wasn't worn:
"Our organization respects the LGBTQ+ community, and we are proud to bring attention to important local community organizations as part of another great Pride Night. In keeping with our organization's core values, we support everyone's individual right to respectfully express their beliefs."
One player told the New York Post that he saw the regular Lady Liberty jersey hanging in his locker and he didn't know why the Rangers didn't wear the originally planned warm-ups, which they have worn in the past "in solidarity with those who continue to advocate for inclusivity."
Rangers bail on wearing LGBTQ-themed warmup jerseys on Pride Night https://t.co/kqKdY0PI78

— Fox News (@FoxNews) January 28, 2023
Fox News reported that the Rangers did have Andre Thomas, co-chair of the NYC Pride organization, on the ice for the ceremonial puck drop Friday. They also made a contribution to the Ali Forney Center, an agency dedicated to homeless youths in the LGBTQ+ community.
The Rangers have worn the jerseys — which were auctioned for charity — and used the tape in each of the previous two seasons, Fox News reported.
Two weeks prior, Philadelphia Flyers defenseman Ivan Provorov didn't wear an LGBTQ-themed jersey during his team's Pride Night, citing religious beliefs, as reported by Fox News. "I respect everybody and I respect everybody's choices," Provorov told reporters after the Jan. 19 game. "My choice is to stay true to myself and my religion. That's all I'm going to say."