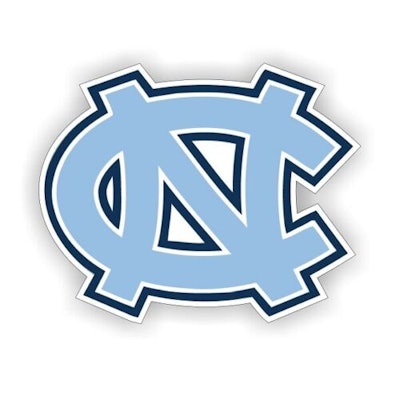 University of North Carolina seniors are feeling frustrated — even betrayed — after the results of a restructured lottery for tickets to last Saturday's home game against in-state rival Duke were released Feb. 28.
As reported by The Daily Tar Heel student newspaper, In past years, UNC seniors could use their graduating status to get priority in the lottery for the biggest home game of the season – the men's basketball game against Duke. Because 'senior status' can only be used once, many students waited to enter the lottery until their final year to take advantage of the opportunity.
However, a new ticket policy introduced before the 2022-23 basketball season started incentivized students to attend home games in order to get priority for tickets to the Duke game. Students were made aware of the new policy in a campus-wide email sent Nov. 4, one week after fewer students attended an exhibition game against Johnson C. Smith than the athletics department expected.
Last year, seniors received around 80 percent of the ticket allotment for the Duke game, according to Clint Gwaltney, senior associate athletic director for operations. Under the new policy, half the ticket allotment went to students who attended the most home games, while two distinct lotteries for seniors and underclassmen each received 25 percent of the remaining tickets.
Students needed to attend four home games to get tickets to this year's Duke game, Gwaltney told Noah Monroe of The Daily Tar Heel.
"You didn't even have to win the lottery," Gwaltney said. "If you walked down [to the Dean E. Smith Center] for the first four games of the season, you could've secured your Duke ticket."
Many seniors were under the impression that they would have the opportunity to attend at least one UNC-Duke game during their four years in Chapel Hill.
"I feel betrayed, quite frankly," Harris Davis told The Daily Tar Heel. "We were guaranteed tickets as entering freshmen, and now we're seniors and they're changing the script on us. What gives?"
Davis said he and his peers have jobs and are taking full schedules and capstone classes, making it difficult for them to attend the requisite number of UNC home games to be eligible for Duke tickets.
"Growing up a UNC fan, growing up in North Carolina, I would think about going to the Duke game," senior Tristan Millsaps, who didn't receive a ticket, said. "It's always been a cool thing about UNC that I've looked forward to, and this was the year that it was supposed to happen."
Even seniors who did secure a Duke ticket, including Grace Pitney, expressed empathy for their cohorts who didn't.
"It was super unfair, because we've gone four years and were expecting that the lottery would go a certain way, and then it was ripped out of our hands," Pitney told The Daily Tar Heel. "It's unfair seeing everyone in the years before having the opportunity, and it was taken from us. I don't understand why they changed the criteria. It just doesn't make sense."
Duke won the game, 62-57.