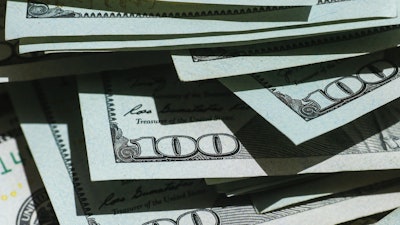 LSU gymnast and social media phenom Olivia Dunn's recent NIL endorsement of an artificial intelligence essay-writing product is raising eyebrows.
Some are concerned about the ethics of a student-athlete promoting a product that could be used to help students cheat.
"It does seem problematic to have people sort of promoting plagiarism," said John Basl, a philosophy professor at Northeastern University in Boston who specializes in AI and data ethics, and who also is a faculty affiliate of Harvard's Berkman-Klein Center for Internet and Society.
According to the Associated Press, Dunn recently endorsed Caktus.ai in a 10-second videos post on social media sites.
Dunne does not speak in the video, but a written quotation representing her thinking states: "Need to get my creativity flowing for an essay due at midnight."
LSU didn't comment on Dunn's endorsement but did provide the AP with a written statement cautioning students about such technologies.
"Technology, including AI, can foster learning and creativity. At LSU, our professors and students are empowered to use technology for learning and pursuing the highest standards of academic integrity," the LSU statement read. "However, using AI to produce work that a student then represents as one's own could result in a charge of academic misconduct."
Basl said the implication is that Dunn is promoting an easier way to write essays.
"It's almost like if a student said, 'I get drunk and get home using my Tesla's autopilot,' or something like that," Basl continued. "So, it would be appropriate for LSU to say it would not approve of its athletes endorsing the unethical use of these tools."
Dunn, who is believed to be the highest paid female college athlete, has around seven million followers on TikTok and more than three million on Instagram. Analysts put Dunn's total earnings from endorsements around $3 million.