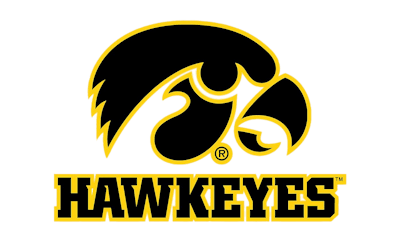 The University of Iowa has paused 2023-24 season-ticket sales for women's basketball, as it tries to determine how to best meet unprecedented demand.
As reported by the Des Moines Register, the Hawkeyes set a Big Ten Conference record for women's basketball attendance this past season (11,143 fans per game) as they rolled toward the NCAA Tournament and ultimately an appearance in the title game.
"Iowa's season-ticket base for women's basketball last season was 6,500 tickets," wrote Chad Leistikow of the Register. "Across all sports at Iowa, in most years, the renewal rate is 90 percent or higher for season tickets. Considering the success enjoyed by [head coach] Lisa Bluder and Co. this past season, if that renewal rate isn't in the ballpark of 100 percent, that would be a shock."
Caitlin Clark, the AP Player of the Year, has two years of eligibility remaining, adding to the Hawkeyes' draw.
Said Matt Henderson, Iowa's deputy director of athletics for external relations who oversees ticket sales, "We're going to do our best so that those fans who want to support women's basketball at Iowa get that opportunity."
Current season-ticket holders will have first dibs on seats for next year. Beyond that, though, the university had already received new season-ticket requests for 6,700 seats in 2023-24 as of last Tuesday. Henderson said half of that figure came between the Sweet 16 and Final Four.
There is no guarantee everybody who made a deposit will secure season tickets.
"Add existing season tickets with new requests, and the number totals 13,200. Carver-Hawkeye's women's basketball capacity was 15,056 last season," Leistikow wrote. "The 13,200 wouldn't count student tickets or allotments set aside for visiting teams. Plus, the university needs to set aside seats for special events (one example would be women's basketball alumni day) that wouldn't be possible if Iowa sold, say, 14,500 season tickets (which it seems like it easily could, given current and expected demand).
"Additionally, it's possible that the number of existing season tickets could grow beyond 6,500. The university plans to evaluate scenarios that would allow current season-ticket holders to expand their allotment. For example, if a current ticket holder wants to expand the number of seats that he/she has from four to six, the university would consider that request before moving on to the new requests for season tickets."
As with football tickets, fans possessing higher priority points will have a better chance of expanding their women's basketball purchases. The university intends to identify and deny purchase attempts made by ticket brokers.
The university said it has not set pricing for the 2023-24 season.