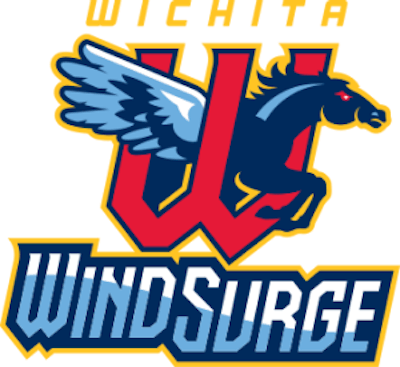 More affordable ticket prices, cheaper beer, no hidden fees and a better overall experience will greet fans at tonight's home opener of the Wichita (Kan.) Wind Surge.
Those are the promises made by new team president Jay Miller, who hopes the changes help his team lead the Texas League in attendance this season after finishing dead last a year ago.
According to The Wichita Eagle, nearly 7,000 tickets had been sold for the home opener as of early this morning, and team officials are optimistic the Wind Surge could see the largest crowd in franchise history, surpassing the record set last August of 7,709 fans in attendance at Riverfront Stadium.
Miller was hired as the club's first president but left Wichita before the team ever played a game when ownership changed hands following the death of owner Lou Schwechheimer in 2020, Taylor Eldridge of the Eagle reported. When Diamond Baseball Holdings became the new owner of the Wind Surge in December, Miller didn't hesitate to return.
Though three years have passed, he still believes in the vision he shared with Schwechheimer. "I'm bringing back some of the promises that Lou and I made," Miller said. "I always felt that it was possible here and now coming back, I feel even more that way."
Miller restored his original season-ticket plan, which saved season-ticket holders as much as $300, depending on their seat. He also dropped ticket prices down the first- and third-base lines from $15 to $10. Adult tickets to the stadium's berm seating have dropped from $10 to $8, and tickets for kids are now $4. Under the new pricing model, it's possible for a family of four to go to the ballpark for $24 — more than $12 cheaper than last summer, according to Eldridge.
Concessions are tax-free and thus more affordable. Tonight and every Tuesday will feature $1 hotdogs. In addition, an 8 percent tax charged on all stadium purchases in the past has been lifted.
Beer prices have been lowered from $9 (plus the aforementioned tax) to $7 for 16 ounces. A new "happy hour" implemented from the time the gates open 90 minutes before first pitch until the first pitch Tuesday through Saturday will offer select 16-ounce beers for $5. Thirsty Thursdays will continue, with lowered prices on 12-ounce cans of beer ($2).
To make the family experience better at games, the team installed two half-court basketball courts beyond the outfield, so kids can play hoops during the game. The Wind Surge also plans to open up the Wichita baseball museum for fans to visit before and during games.
The first 2,500 fans through the gates at tonight's opener will receive scarves and magnet schedules. The first 3,000 fans at Saturday's game will receive a Wichita skyline replica jersey. Hats, bobbleheads and drawstring bags are among giveaways scheduled for this summer. There will also be a fireworks display scheduled after every Friday night game, and the front office is working on booking bands to give fans a concert on the field immediately following the game, the Eagle reported.
"I'm about butts in seats," Miller said. "I don't want to see 2,000 people there. That's depressing to me. When the place is full and it's hopping, the players love it, the fans love it, everybody loves it. That hot dog tastes a little better, the beer tastes better.
"I'm about making it much more affordable and having more people in the stands that can afford to come back more than three times a year."