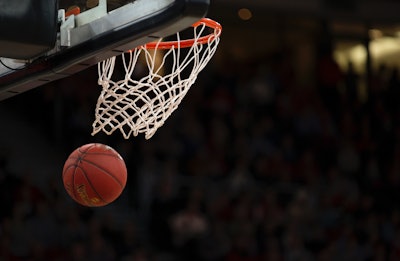 LSU basketball star Angel Reese has seen her NIL valuation skyrocket in the wake of the national championship against Iowa and the ensuing controversy over her playful taunting of the Hawkeyes' Caitlin Clark.
According to On3, after spiking to more than $480,000 following LSU's national title last week, Reese' valuation has now surpassed $1 million, and Reese's social following has more than tripled to 3.6 million since the Final Four.
"Entering March Madness, the former Maryland transfer had a $371,000 On3 NIL Valuation," the site reported. "Her valuation now is $1.3 million, which is the top-ranked women's basketball valuation. Reese also ranks No. 13 in the On3 NIL 100, which is the first of its kind and defacto NIL ranking of the top 100 high school and college athletes ranked by their On3 NIL Valuation."
Reese received criticism for her use of John Cena's "you can't see my hand" in taunting Clark, but Clark actually came to Reese's defense.
"I don't think Angel should be criticized at all," Clark said in an ESPN interview. "I'm just one that competes, and she competed. I think everybody knew there was going to be a little trash talk in the entire tournament. It's not just me and Angel.
"We're all competitive. We all show our emotions in a different way. You know, Angel is a tremendous, tremendous player. I have nothing but respect for her. I love her game – the way she rebounds the ball, scores the ball, is absolutely incredible. I'm a big fan of her and even the entire LSU team. They played an amazing game."