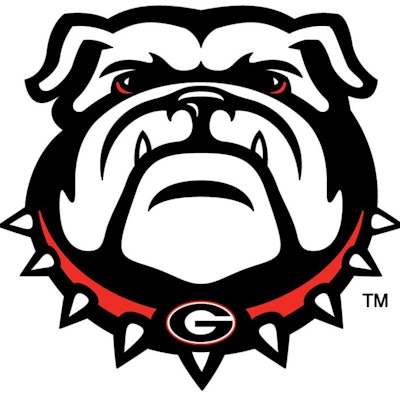 The University of Georgia Athletic Association has announced a new in-house NIL department, while expanding its partnership with Altius Sports Partners to support and educate student-athletes pursuing NIL opportunities.
According to the Georgia athletics website, UGA has named Tanner Potts as director of NIL and Strategic Initiatives to coordinate this new NIL department and manage an NIL program on track to double the number of deals for student-athletes year to year.
"Establishing a dedicated NIL department — and expanding a partnership with Altius— signals a game-changing commitment to UGA's student-athletes." Potts said. "As an institution, we have an obligation to educate and empower our student-athletes in the classroom, on the field of play, and now in name, image and likeness. I am honored and excited to be a part of this journey and to help our student-athletes maximize their NIL opportunities."
Under the umbrella of this new office, Altius Sports Partners (ASP) will hire and support an "athlete marketing manager," who will work directly with student-athletes and external entities to connect student-athletes to local, state and national brands. The athlete marketing manager will join UGA Athletics this summer.
The new NIL department will be student-athlete focused with the aim of supporting student-athletes' NIL goals and cultivating as many opportunities as possible for Georgia athletes, the department release states.
"It is critical that we remain at the forefront of name, image and likeness," UGA athletic director Josh Brooks said. "Altius Sports Partners is the national leader when it comes to NIL, and has been a tremendous partner for us as we navigate this ever-evolving landscape. We are thrilled to bring on an athlete marketing manager and establish our own in-house department. This will continue to enhance and elevate our student-athletes' success when it comes to NIL."
ASP provides strategic solutions on topics ranging from NIL to the shifting landscape of employment and media rights within college athletics. In addition to the two-time defending national football champion Bulldogs, ASP currently represents athletics departments at more than two dozen Power 5 institutions.
"UGA's creation of a new in-house NIL department and expanded partnership with Altius Sports Partners is a clear indication of their leadership in the NIL space and their commitment to supporting their student-athletes," said Celine Mangan, director of business and client strategy at Altius. "By prioritizing the development of student-athletes' personal brands and maximizing their NIL opportunities, UGA is not only ensuring their immediate success, but also providing them with a strong foundation for long-term success. This forward-thinking initiative sets UGA apart as a leader in collegiate athletics and underscores their dedication to helping their athletes achieve their goals both during and after their time at Georgia. We are thrilled to partner with UGA on this initiative and are excited about the tremendous opportunities it will create for student-athletes."