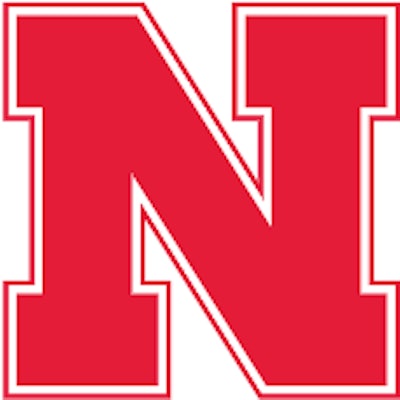 The University of Nebraska announced Thursday that it had sold out an Aug. 30 event known as Volleyball Day in Nebraska — moving nearly 83,000 tickets in less than three days.
According to an athletic department release, the outdoor event in Memorial Stadium, home to Huskers football, sold out Thursday morning. Tickets were first made available Tuesday, but only to season-ticket holders, who snapped up approximately 17,900. The general public consuming all remaining tickets — about 65,000 — Wednesday and Thursday. The total of 82,900 does not include field-level seating or indoor club seating.
Nebraska will host Omaha at 7 p.m. on Wednesday, Aug. 30, in a regular-season match in Memorial Stadium. As part of a local doubleheader celebrating the impact of volleyball on the state, Nebraska-Kearney will play Wayne State in an exhibition match at 4:30 p.m.
"Nebraska fans never cease to amaze me," Nebraska athletic director Trev Alberts said. "We knew the interest in this match would be extremely high, but to sell out Memorial Stadium is truly remarkable. I've heard lots of talk about breaking the NCAA volleyball attendance record, but given the incredible demand for this event we want to explore every avenue to see if it's possible to challenge the record for the most attended women's sporting event in this country. We are truly grateful!"
"There is no place like Nebraska. What more can you say?" Nebraska head volleyball coach John Cook said. "We knew there was a lot of interest in this event based on the reaction we've had the last couple of months traveling around the state and the country. But to sell out more than 80,000 tickets already? It's unreal. Our team was already pumped up about Volleyball Day in Nebraska, but now I can't even imagine how excited they are going to be for this. It's epic."
The Nebraska release put the event's projected attendance in perspective.
The record crowd for any NCAA volleyball match is 18,755, when Nebraska played Wisconsin on Dec. 18, 2021, in the NCAA Championship at Nationwide Arena in Columbus, Ohio.
The largest NCAA volleyball regular-season crowd is 16,833 when Wisconsin hosted Florida at the Kohl Center in Madison, Wis., on Sept. 16, 2022.
The largest crowd to attend a women's sporting event in the United States was 90,185 for the 1999 Women's World Cup soccer final between the USWNT and China at the Rose Bowl in Pasadena, Calif.