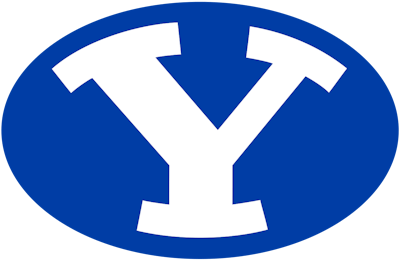 After anonymous Brigham Young University football players expressed frustrations to the Salt Lake Tribune over missed NIL payments from Built Brands LLC, the company appears to have resolved the issue.
As reported by Salt Lake City-based KSL Sports, Built CEO and co-founder Nick Greer, who viewed the situation as a "misunderstanding," went on to pay the players an additional 15 percent from the sales of the CougarTail Puffs, a 16-inch maple-flavored donut bar sold at BYU concessions stands. That comes out to "more than 30 percent of CougarTail sales back to BYU and BYU football players."
The total payment to each player was $600.
At the partnership's launch, the Built Brands website stated that "proceeds from the new CougarTail™ Puffs will go toward full tuition for football walk-ons, or athletes who play without scholarship."
"If you raise the game of the walk-on, you're going to raise the game of everyone else around them," Greer stated at the time. "We can go make them better team members, better providers, better leaders. That's what this is about."
Greer now notes that it's uncertain if his his company would be part of the BYU football team during the 2023 season.
"Over the past two years, our NIL initiatives totaled over $1.25 million, and we have always exceeded our commitments to BYU and the players," he said. "Although we have yet to decide how to continue our relationship next season with BYU and NIL, we thank those who participated in the BUILT for Good program by sharing monthly on social media and participating in the service project earlier this year."
One of the walk-ons in the BYU football program, wide receiver and return specialist Hobbs Nyberg, told KSL Sports that Built has been great to work with in NIL deals.
"We've got just as much or beyond what we were promised to get. Nick and his crew have done awesome," Nyberg said. "We are very fortunate, so it's super sad to hear that people are maybe getting upset and coming at Built Bar because they've done so much for our program and walk-ons, and they help the scholarship players as well. I'm personally super grateful. They've changed my life just by being able to pay for my education and being able to stay on the team. So I have nothing but love and respect for all of them.
"Built Bar has always come through with what they've promised or said they were going to do. As far as I've been with them since they started [with BYU], they've done everything and lived up to above and beyond expectations."