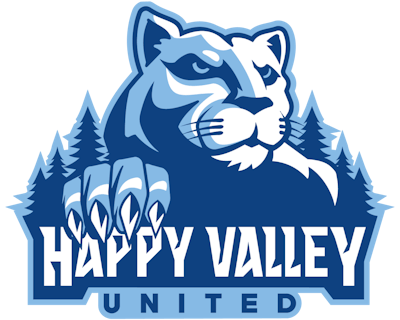 Penn State is merging its two primary name, image and likeness collectives to form a single collective that will "create a clear direction" for all NIL initiatives at the university.
As reported by Sports Illustrated, the new collective, named Happy Valley United, will serve as Penn State's official NIL collective with separate advisory boards for football, basketball and Olympic sports while seeking to unify the branches that Penn State's NIL programs had become. The university's previous NIL collectives had been named Success With Honor and Lions Legacy Club.
Success With Honor, Penn State's first NIL collective, supported all 31 of Penn State's athletic teams and secured contracts with athletes from each team. Lions Legacy Club was a football-only collective whose initial founders included former Penn State football players Chris Ganter, Michael Mauti and Ki-Jana Carter. Mauti had served in a business development and advisory role with Lions Legacy Club.
In a statement released Thursday, Penn State athletic director Patrick Kraft called the merger "imperative" for the future of Penn State.
"Both groups have been great supporters of our NIL efforts to date, but this merger was an important step in our ever-changing collegiate athletics landscape," Kraft said. "It was imperative for these two powerful collectives to join forces to provide a large breadth of NIL opportunities for student-athletes in all 31 of our sports programs to continue to push us forward."
According to Mark Wogenrich of FanNation's All Penn State site, both collectives had partnered with national companies for their operating platforms. Lions Legacy Club partnered with Blueprint Sports, while Success With Honor initially partnered with Student Athlete NIL before becoming an independent collective this spring.
Coaches thought Penn State had fallen behind its national counterparts. Micah Shrewsberry, Penn State's former men's basketball coach, said in December 2022 that his program lagged behind most of the Big Ten Conference in NIL funding, Wogenrich reported. Current football coach James Franklin has said repeatedly over the past year that his program needs stronger NIL funding to compete nationally.
Blueprint Sports, founded by Penn State alum Rob Sine, will platform Happy Valley United. The collective will hire a new CEO and staff to oversee operations.
"Happy Valley United is a crystal-clear signal that the competition is not within Penn State, but our competition is around the country," Sine said in a statement. "A unified collective combined with dedicated resources, infrastructure, and an impressive team of professionals will deliver on bold, aggressive, and ambitious fundraising needs that will keep Penn State athletics at the pinnacle of college athletics on the gridiron, on the court, and anywhere else you cheer on the Nittany Lions."
Mark Tonaitti, former CEO of Success With Honor, will serve on the Happy Valley United board.
"I am very proud of the work that has been done over the past 18 months by our staff and excited about the future that brings these two groups together to keep Penn-State athletics competitive and maintain the respectable reputation that characterizes our program," Toniatti said.