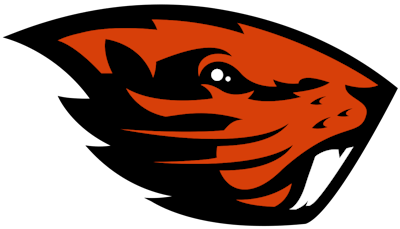 Oregon State assistant basketball coach Tim Shelton is paying the team $50,000 to leave the program for Colorado State, alleging the Beavers don't have the resources to compete in the new NIL environment.
Shelton's departure was a surprise to many, as his late father, Lonnie Shelton, was one of the best basketball players in Beavers history and went on to play a decade in the NBA.
Tim Shelton had signed a two-year contract worth $205,008 per year. He will be required to pay back $50,000 of that to take a job at another school. Shelton was the team's third assistant on staff and spent much of his time traveling and recruiting.
According to The Oregonian, Shelton felt like he was fighting an uphill battle, as the Beaver's just weren't able to compete in terms of NIL money.
"You're trying to make yourself more aware of how to be a successful recruiter and how to retain your talent. My biggest fear is that the guys here don't feel like we have enough resources to keep them," Shelton said, stressing that Beavers' current roster aren't necessarily looking for more money.
"But when they do well, like they have in terms of GPA and production and attitude, character in the locker room and help us continue to build a culture that we're trying to build … we're asking them to do that for very little to nothing," Shelton said.
While Shelton said he doesn't believe in the pay-to-play model, he admits it's become the reality in collegiate sports.
"I don't believe in that, but it is real. I am competing against that," Shelton said. "It's about retention. We didn't get those kids because of money, but we need to be able to retain them.
"We're not going to be Arizona. Not going to be Washington or Oregon. That's fine. That gives us an extra chip on our shoulder. But we can't be last in those resources. When it came down to my decision, I was worried about that."
Shelton had nothing but good things to say about his time at Oregon State.
"My experience was great, from the minute I got here," he said. "I thought it was a perfect fit, and it still feels that way, from a locker room and an office standpoint. If you watched practice every single day, you would see the growth, you'd see the intention. … Coach (Wayne Tinkle) allowed me to do a lot. It was great. I couldn't have asked for anything more."
Oregon State athletic director Scott Barnes pushed back, saying in a statement that while he wishes Shelton well in his new job, "we disagree with his sentiments regarding NIL as it pertains to Oregon State and the ongoing efforts being made in this space. We continue to retain the vast majority of our student-athletes and provide multiple opportunities for education, understanding and connectivity to NIL opportunities. We also have ongoing dialogue with State Legislators and the NCAA regarding NIL and how it is executed, and we will do it the right way, the Beaver Way, to benefit our student-athletes now and in the long term in every possible way."