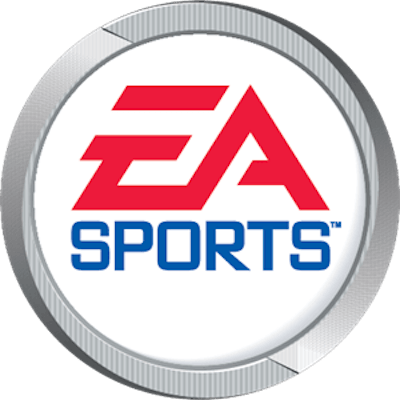 The Brandr Group, which negotiates licensing contracts for 54 Division I schools, has filed a lawsuit against EA Sports over the company's forthcoming EA Sports College Football video game due out in 2024.
The lawsuit alleges that EA Sports is attempting to circumvent The Brandr Group in its negotiations with athletes who have agreed to NIL deals to participate in the game.
According to Front Office Sports, The Brandr Group and EA Sports had been in contact in 2021 and 2022 about EA's plans to offer NIL deals to athletes who will be featured in the video. Emails showed that EA had agreed that it would negotiate those deals through The Brandr Group, but in May of 2023, things changed.
EA chose to work with a different company called OnTeam Partners to help facilitate deals with the athletes, setting up a systems where athletes can simply "opt into" the program directly.
The current deal offered is reportedly $500 per athlete and no royalties, which both The Brandr Group and The College Football Players Association say is below fair market value. Schools reportedly stand to receive revenues amount to 10 percent what the game brings in.
Athletes and schools have until June 30 to opt in.
The Brandr Group is alleging that it has a legal right to negotiate on behalf of the schools it represents, alleging that EA's decision to allow athletes to simply opt in amount to "tortious interference."
Front Office Sports reports that the lawsuit states that EA "places TBG's Partner Schools in the unenviable position of either breaching their contracts with TBG or potentially losing the opportunity for themselves and their athletes to participate in the game," the lawsuit said. "EA's tactics will also cause irreparable harm to TBG's Client Athletes, and to every student-athlete who opts-in to their scheme for unfair compensation, because they are being deprived of the opportunity to have their own representative negotiate on their behalves for fair compensation for the use of their NIL."
The Brandr Group is requesting that EA halt all negotiations with athletes and the schools for which the company has contracts.
"As we have previously stated, our primary concern is advocating for student-athletes, ensuring they have a voice and are justly represented in all matters pertaining to the use of their NIL," The Brandr Group said in a statement. "We believe that student athletes are not receiving fair market value for their NIL rights and that the contractual rights asked for may limit other NIL gaming opportunities. We have no further comment at this time."