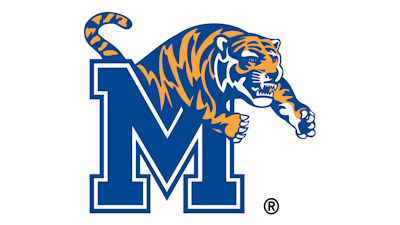 The University of Memphis announced Monday the launch of its "Win Together" promotion, which will award free tickets to fans who purchase tickets to the Tigers home football opener — as long as they win that game and subsequent home games.
As reported by The Commercial Appeal of Memphis, fans who purchase a $60 corner bench ticket to the Sept. 2 home opener against Bethune-Cookman will receive a free ticket to the next home game — Sept. 14 against Navy — if the Tigers beat the Wildcats. Those fans will then receive a free ticket to the next home game if Memphis beats the Midshipmen, and so on through the rest of the season.
The offer is only available before the game against Bethune-Cookman, and will end after a home loss.
It's the latest attempt by the athletic department to boost ticket sales leading up to the season. "This is another great example of a fun way where people can invest in Memphis Football this season," athletic director Laird Veatch said in a university release. "We are gearing up for an exciting year, and we are happy to give fans the opportunity to win right alongside the Tigers in this way."
According to Jonah Dylan of The Commercial Appeal, attendance has not rebounded to pre-pandemic levels. Last season's average attendance of 26,196 represented a decline of more than 16 percent from the previous season's average of 31,295.
"Deputy athletic director Jeff Crane said last week that Memphis has sold around 11,000 season tickets for this season, a number he said was similar to last season," Dylan wrote. "Still, that represented a drop from 2019, when they sold around 20,000 season tickets."