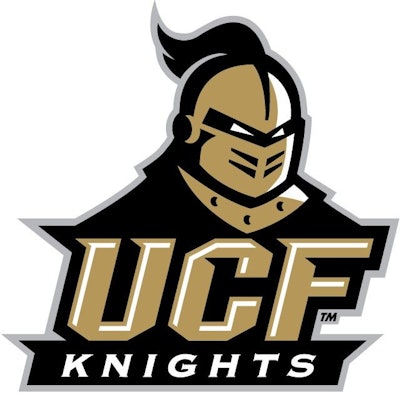 The University of Central Florida has apologized for a social media post that referenced the National Guard and was posted during the Golden Knight's 56-6 win over Kent State on Thursday.
During the game, the team posted a photo of quarterback John Rhys Plumlee on the phone on the sidelines, captioned with "Someone call the National Guard."
The school said the post was supposed to reference NFL Hall of Famer Shannon Sharpe, who pretended to call the president to get the National Guard during a game against the New England Patriots.
Because the game took place at Kent State, where Vietnam War protesters were gunned down by the National Guard in 1970, the context of the tweet was not well received. Four students were killed and nine others were injured in the incident.
"An unfortunate post was made with the intention to reference the famous Shannon Sharpe sideline clip of him on the phone from a 1996 game against the New England Patriots," UCF said in a statement to USA Today. "As soon as our staff was made aware of the unintended reference to the unfortunate event that took place at Kent State in 1970, the post was removed. It was addressed with our staff immediately, and updated protocols have been put in place to avoid a situation like this in the future.
"Vice president and director of athletics Terry Mohajir has apologized to Kent State director of athletics Randale L. Richmond."