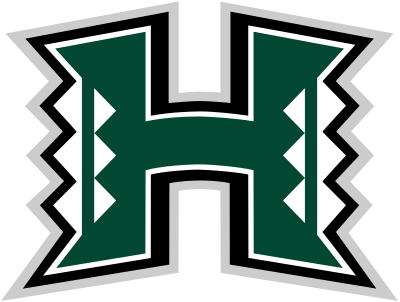 It's only been days since University of Hawaii football coach Todd Graham resigned his position amid controversy and allegations that he created a toxic atmosphere and mistreated colleagues and players, and now a legislator is making another call to investigate the college program, and the university confirmed it waived a big contractual quitting fee.
Following Graham's resignation, Sen. Donovan Dela Cruz — chair of Hawaii Senate Committee on Ways and Means — has again called for an independent investigation into the University of Hawaii Athletics Department.
"If we don't have a successful football program, that really compromises the rest of the athletic programs within the university," Sen. Dela Cruz said, according to a KHON-TV report Sunday. "So, I'm very hopeful that the regents are going to take this seriously, do an independent investigation, see what facts that they're presented and deal with the situation."
RELATED: U. of Hawaii Football Coach Resigns Amid Allegations
Dela Cruz said he wants to know how the university plans to rebound following the controversy.
"We need to find out what's the vision for the program, and how do we achieve that vision? What is it going to take, and it just can't be state dollars," Dela Cruz said. "We have to get buy-in from the community, we have to get buy-in from students. We have to get buy-in from businesses so that we can fully fund what they're trying to accomplish."
Former university regent Jeff Portnoy told KHON-TV that only the state would be able to fund the athletics program moving forward, if it cannot support itself. He also said the Senate should not be so involved in university matters.
RELATED: Former LB Tells Legislators Coach Graham 'Hands-Down the Worst'
RELATED: Hawaii Coach Responds to Players' Mistreatment Claims
"I think we have now fed the beast," Portnoy said. "The legislature will now take credit for the football coach resigning, and I don't think there could be anything more dangerous to the future of any athletics program at the university than a (prospective) coach knowing that he doesn't just have to answer to the athletics director. But someday, he may have to answer to Donna Kim and other members of the committee."
KHON-TV also reported the financial implications of Graham's resignation. Graham's contract has some big payoffs specified if either side breaks it without cause.
Graham's contract, signed in 2020, said cutting ties without cause could have cost the university more than $400,000 per year for about three years left on the deal, or an unknown sum in legal fees if any disagreement arose over a for-cause firing, KHON-TV reported.
According to the contract, if Graham quit in 2021, he would have to pay the university $1 million, or $800,000 for quitting in 2022. A spokesperson for the university told KHON-TV in a statement that "the university administration waived the coach's obligation."
Lawmakers want to see more hiring transparency from the university and more follow-up from the Board of Regents on what happened.
"We still believe that they should do an investigation to look at the overall program to just to make sure that if any follow up is needed, if any systemic changes are needed, they can bring it up, and they can deal with it," Dela Cruz said. "The worst thing to happen is to just quickly deal with this situation as a reaction and the same systemic problems exist."
The UH Board of Regents is scheduled to meet Thursday morning on Jan. 20 to discuss the athletics department. UH said that regents can't announce any actions until they meet to discuss them.