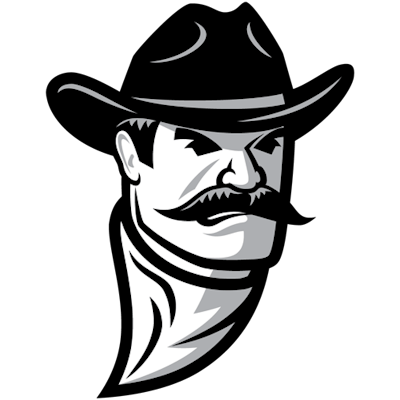 New Mexico State University has responded to a letter Governor Michelle Lujan Grisham and Stephanie Rodriguez the cabinet secretary, sent April 24, asking the university to clarify how it is addressing the alleged hazing incident within the men's basketball program.
As reported by ABC affiliate KVIA in El Paso, Texas, the letter from the New Mexico Higher Education Department was sent after the results of a recent investigation, and called for additional investigations into all of the school's athletic programs.
Two former NMSU basketball players — Deuce Benjamin and Shakiru Odunewu — and William Benjamin (Deuce's father) filed a lawsuit against the university, two former coaches, and three teammates — DeShawndre Washington, Doctor Bradley and Kim Aiken Jr. — alleging they were assaulted in multiple hazing incidents.
Related: NMSU Cancels Rest of Men's Basketball Season Amid Hazing Allegation
"The current culture and climate in New Mexico State University's athletics program does not reflect values under which the university was established nor the standard that New Mexico students deserve. We must ensure that all New Mexico students are safe and fully supported at all times. We expect that New Mexico State University will step up to uphold that duty to our students and New Mexicans," wrote Cabinet Secretary Stephanie Rodriguez.
The letter also states that if new coach Jason Hooten asks Deuce Benjamin to leave the program that would "constitute as retaliation against a local, home-grown athlete and New Mexican for the act of coming forward with legitimate concerns and allegations of abuse and hazing."
Related: New Mexico State Fires First-Year Coach Heiar Amid Hazing Scandal
The letter asks that NMSU conduct a thorough independent investigation to identify the extent of misconduct and protect any student who comes forward with information or concerns without retaliation, KVIA reported.
"This investigation should include a rigorous review of personnel, policies, documented complaints, and discipline," Rodriguez said in the letter. "Additionally, the university should open another independent investigation regarding Coach Hooten's comments recommending that a student continue his basketball career elsewhere, dismissing the legitimate concerns of the student, and potential retaliation."
In a response letter dated April 27, interim chancellor Jay Gogue wrote, "I will demand full cooperation from all of athletics staff and coaches. We will provide updates to you as soon as the work is complete. I anticipate the investigating agency to be on campus next week and complete their work within three weeks."
NMSU said that it will ask Greenberg Traurig, the law firm tasked with investigating the hazing allegations and how it was handled, and to open a separate investigation specifically to look into the interaction between Hooten and Deuce. Gogue also said that NMSU plans on hiring a firm to complete a full investigation into the 16 NCAA sponsored athletic programs and all of the athletic personnel. His letter further states that athletics leadership have met with the women's soccer team about hazing, coach Jerry Kill addressed the entire football program and coach Jody Adams spoke to every member of the women's basketball team, according to KVIA's Rachel Phillips.
Meanwhile, in a separate report by Phillips, the NMSU Faculty Senate called the contract extension of athletic director Mario Moccia "both astonishing and deeply disheartening."
"It is irrational why the former NMSU Chancellor would so handsomely reward an individual when the non-academic unit they supervise (Athletic Department) was almost single handedly responsible for diminishing NMSU's reputation on a national level over the past year," the Faculty Senate wrote in a 12-page letter dated May 1 and addressed to the NMSU Board of Regents, Gogue and Alan Shoho, the university's provost and chief academic officer.
Moccia's contract was signed on April 7, 2023, the same day former NMSU chancellor Dan Arvizu announced he was stepping down three months before his contract was set to expire.
In the letter, obtained by KVIA, the Faculty Senate said this "illogical act" substantially rewards Moccia after numerous incidents that clearly show a lack of following the NMSU mission, vision and values.
"Faculty are exhausted and disillusioned by not only the continued lack of accountability, but the actual rewarding of individuals who create a toxic workplace and learning environment," the letter states.