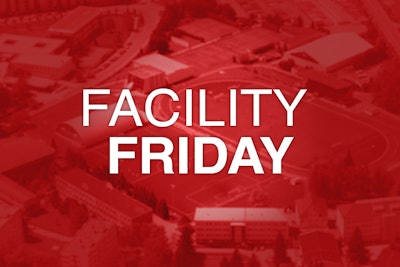 The University of Akron department of athletics announced improvements to some athletics facilities. The university said it has raised $4.7 million for critical renovations to existing facilities for basketball, and track and field, and facilities upgrades and overall support for the football program.
The bulk of the $4.7 million will contribute to a new practice facility for men's and women's basketball; complete renovation of the outdoor track and field complex, a new dryland facility for the swimming and diving program, and a new turf surface for InfoCision Stadium – Summa Field, according to Zips Athletics.
Resources will also be committed to enhancing the student-athlete nutrition program with additional offerings to provide the healthy fuel needed to optimize performance for mind, body and spirit. The program will also improve access to technology for student-athletes' collaboration and competitive performance.
The space will receive a new floor, state-of-the-art baskets and other systems along with decorations at a cost of approximately $1 million. It is expected to be finished in fall of 2022.
"This just goes to show you that when you come from programs with less, you find ways to be creative and work across campus to collaborate," he said. "And now we're looking at a project that's going to be $1 million versus $5 million to build from scratch.
"So when I think you look at the collegiality that's taking place on our campus, not only are we being responsible fiscally but also through collaboration, and I think that's critical as we move forward."
Men's basketball coach John Groce called it a game changer for a couple reasons.
"To have access 24 hours for player development for the student-athletes' development as a basketball player is huge," he said. "To have less conflicts in terms of being able to have access to a facility where they can work out and be developed, that's a game changer for guys ... It shows commitment." — Akron Beacon Journal, GoZips.com
---
The UREC at Louisiana State University recently opened a new $200,000 outdoor fitness space following a grand opening ceremony. The 2,500-square-foot space features pull-up bars, plyo boxes, battle ropes and a small storage building with extra workout equipment like kettlebells, weighted sandbags and mats.
The new space is located behind the pool in the grass field near the tennis courts and will be open during regular UREC hours.
"The space out there is roughly 2,500 square feet with no ceiling height, so we were able to put things outside that couldn't conventionally be put inside because of height constraints," said Brad Wilson, associate director of UREC facility and operations.
Construction of the space began two years ago and was funded through student fees. Wilson said the space is meant to be consistent with the UREC's indoor space while offering the benefits of being outside.
Students don't have to wear masks while using the space, but outdoor classes that will be hosted in the space will require social distancing.
"We're hopeful it's attractive to anyone," Wilson said. "Fast forwarding to a time when masks aren't required, we still want this area to be as attractive as working out indoors."
Business junior John Trapp was among the first students to use the new facility Wednesday. He said he's looking forward to not wearing a mask while exercising at the UREC.
"If you've tried to do a squat with a mask on, it's worse than anything else," Trapp said.
The new space will host at least eight classes Monday through Saturday with about 30 students per class.
Assistant vice president for Student Health and Wellbeing Dan Bureau oversees the implementation of health and wellness programs across campus, including the new space at the UREC.
"This is one more way to help people realize that they can achieve their goals, their physical wellness goals, through coming here," Bureau said.
Bre'una Keeton, assistant director of fitness and wellness at the UREC, emphasized the "open space" aspect of the UREC's outdoor facility.The intent was for students to be able to create their own workout plan.
"They can pretty much create their own training program and regime when they're here," Keeton said.
With so much open space, yoga classes can be hosted one day, then calisthenics the next.
Representatives from the UREC, Student Government and LSU Health and Wellbeing pulled apart a ribbon during the opening ceremony.
Student Government Vice President Abbie Grace Milligan says the UREC and Student Government worked in collaboration during the project.
"We're grateful that they're willing to work with us and listen to us and let us have a say," Milligan said.
"At the end of the day, here at UREC, we want to foster active, healthy lifestyles," Keeton said. "It's not just how you feel in the moment but it's how you feel when you leave LSU." — LSU-Reveille
---
After months of renovations and construction at the University of Vermont's Patrick Gym, school trustees were given the chance this month to see part of the finished product.
The new recreation and wellness group fitness hub opened at the start of the current semester. It features a new cycling studio, dance and yoga rooms.
UVM is also constructing a multi-activity court that will include spaces for club and intramural sports. The goal is to expand fitness and recreation opportunities for students and others in the UVM community.
"It's well understood -- the connection between physical well-being, physical health, and mental health. This space provides our students and the campus community the opportunity to care for their physical well-being. That has an impact on their mental health and the resiliency of the overall campus," said Jeff Schulman, UVM's athletic director.
The facility's price tag will come to about $24 million. Phase one of the project is expected to be complete by the summer. — WCAX-TV
UVM trustees get sneak peek of $24M rec center #vt #btv https://t.co/hvitfJ49dC pic.twitter.com/ieqGv16xcP

— Channel 3 News (@wcax) February 5, 2022