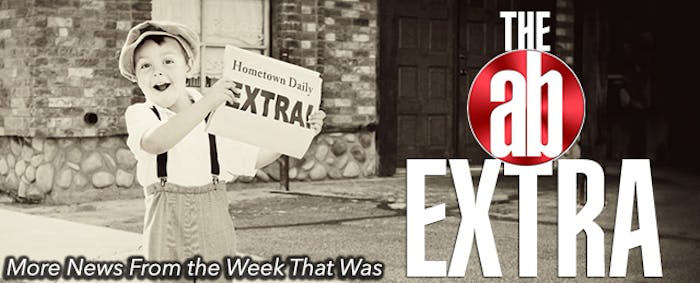 Our weekly recap of news and notes from around the athletic, fitness and recreation industries. This week we've got news on a fantasy-focus in NFL venues, a hot-dog drama in Kansas City, an update on the NBA's inroads in Africa, and plans that would allow you to live at a minor league ballpark.
Big Ten Commissioner Suggests New Eligibility Rule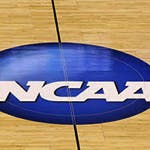 Big Ten Commissioner Jim Delaney is concerned about the path college sports is taking, going as far as to say that college sports "stands as a house of cards" if education does not become the prime focus of student-athletes and their schools. His proposed solution to this growing problem is to make freshmen athletes who play football or basketball ineligible to play so they are able to adjust to college life from high school. 
This comes after growing criticism of the NCAA that their stated educational mission is simply not true, and that many college football and men's basketball players are not receiving a proper education. This issue has been further highlighted by the so-called "one-and-done" athletes who only attend college until they meet the age to go pro for their respective sport, sometimes only being on campus for about a semester and taking very few classes, as well as an academic scandal at the University of North Carolina.
Delaney says the Big Ten conference will only use this rule if other conferences decide to do the same, and right now, it's not looking likely that will happen. However, Delaney's proposal served the purpose of starting the conversation that college athletics face a "systemic challenge" and forces administrators to start thinking "in terms of systematic solutions." 
---
Section at New Vikings Stadium Targets Fantasy Football Fans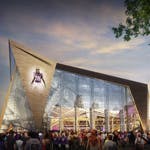 The Minnesota Vikings unveiled yet another seating section in its new $1 billion stadium called Club Purple, which will feature large sofas and 4K-resolution TVs designed for fantasy football fans to keep up with fantasy football information during the games. 
Jason Gonella of Van Wagner Team & Venue Services, which is helping the Vikings sell tickets, says, "We're thinking Club Purple will be the most technologically advanced space in the stadium. You might have [an electronic] ticker that runs around the space that would have fantasy statistics."
Vikings officials are pleased with how well the premium seats and suites have sold, saying that sales have been above expectations. The general public will have the opportunity to buy tickets for the premium seats and suites starting April 30, the day of the NFL Draft. The stadium's construction recently hit its half-way point. The Vikings will play the 2015 season at the University of Minnesota's TCF Bank Stadium before moving into their new digs in time for the 2016 season.
---
NBA's First Africa Game?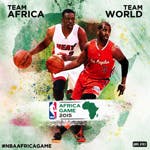 The NBA recently announced that it will play its first-ever game in Africa this August. Team Africa will play Team World in an exhibition game at Ellis Park in Johannesburg, South Africa and profits from the game will benefit several charitable foundations. 
Team Africa will be captained by South Sudan native and current NBA star Luol Deng and will be made up of players from Africa and second generation African players. Chris Paul will captain Team World, which like its name suggests, will feature players from all over the world.
Several coaches from the league will participate in the game including Mike Budenholzer, Lionel Hollins, Gregg Popovich, Brad Stevens and Monty Williams. NBA ambassadors Dikembe Mutombo and Hakeem Olajuwon will also be on hand. Full rosters will be released at a later time. 
---
Apartment Complex in the Ballpark Outfield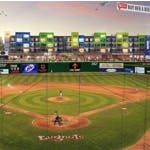 Fans of the Lansing Lugnuts, a minor league baseball team, will soon be able to live at the ballpark if they want to. Construction just began on an apartment complex called The Outfield, which will be built above a new fan concourse in the outfield. 
The $11 million, four-story apartment building will have as many as 84 apartments that will be mostly one or two bedroom units. Several of the apartments will be "micro units" that consist of only 380 square feet. 
The Outfield is part of a $13.5 million construction project to modernize the ballpark. Renovations included updated scoreboards, seats, locker rooms, bathrooms, concessions areas and more. According to develop Pat Gillespie, leasing hasn't started but there is a list of people who are interested in taking tours or seeing model units once the building is complete. 
---
Things Heating Up in Bid for UK NFL Team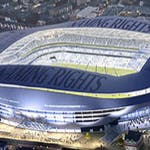 Tottenham Hotspur is considering adding a retractable artificial pitch in their new stadium in hopes of becoming the home of a new NFL franchise in London. Tottenham's new stadium is one of several that the NFL is looking at for a new team to use. (And speaking of portable synthetic turf, AB's Paul Steinbach recently highlighted its benefits in this feature story.)
The biggest challenge that the NFL faced in potentially using the stadium was that use by an NFL team would possibly damage the playing surface for Tottenham's soccer team. However, by adding this artificial turf for the NFL team to use, that would negate the possibility of damage the soccer field. 
The new stadium is set to open for the 2018-2019 season, right around the time the NFL could be looking to add a London franchise. The club has denied that they are interested in hosting an NFL team, however stadium design that includes locker rooms big enough to hold an NFL team and space for equipment and medical treatment suggest otherwise. 
---
Kansas Royals Fans Upset Over Dollar Dog Quality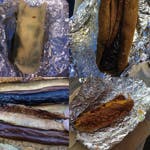 Fans who recently attended a Royals game at Kauffman Stadium are very unhappy with he quality of the one dollar hot dogs they received. These complaints come just a month after a food safety manager was fired for speaking out against health violations at the stadium. 
Fans sent in dozens of pictures of the subpar franks to Kansas City news station KCTV. The photos show burnt hot dogs in soggy and squashed buns, one of the pictures even showed mold covering the side of a bun. 
Royals fan Neal Ross said, "They kind of told us, 'well they're a dollar, so you get what you get.'" But according to Ross, "You just couldn't eat it." 
A spokesperson for the Royal's food service company said there was nothing wrong with the hot dogs. However, fans protest that statement. Micah Loyd said, "They should be a lot better quality than that." Ross went on to say that he would not have eaten the hot dogs even if they had been free. 
---
Check out the news you might have missed from previous weeks in the AB Extra:
April 17
April 10
April 3