The Athletic Business team welcomed a new member in September, when Courtney Cameron came on board as our new editorial assistant. You may have already noticed Courtney's writing on the website or in our daily e-newsletter, where she'll continue to contribute. Courtney will also be tackling special projects and making contributions to our print publication.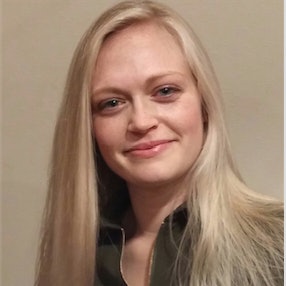 We chatted with Courtney to help readers get to know her better. Check out our Q&A below.
What are you most excited about in your new role at AB?
"I'm just excited to learn more about editing and publishing, and I'm very pleased to have an answer to the question, 'What are you going to do with a creative writing degree?' "
Where did you attend college and what did you study?
"University of Wisconsin--Eau Claire: French and English, creative writing emphasis."

Favorite sports venue and why?
"The hidden swimming pool in the UWEC rec center. Everyone can see down into it from the first floor, but no one knows how to get there."

Do you have a fitness routine that you'd be willing to share? A favorite piece of exercise equipment?
"I mostly just run, whether outside or on a treadmill, but I could share my music inspiration. Pandora station Punk Rock101 will provide you with the angst you need to get you to the next mile."

What's your best memory of attending a sporting event?
"The National Bull Riding championships when they were held in Madison at the Expo Center."

Dream job when you were a kid? Dream job now?
"When I was a kid I wanted to be a princess or a whale trainer or a rope climber for the circus. I don't know exactly what my dream job is now, but I'm pretty happy about this one."
Did you play any sports growing up?
"I played basketball for one year in the fifth grade, then defected to the track team in middle school. I was a hurdler and pole vaulter."
Favorite free-time activity/hobby?
"I like to paint with acrylic on canvas or cardboard."
Last book you read?
"The Scorpio Races by Maggie Stiefvater."
Wisconsin food of choice?
"Can it be butter? I pick butter."
Your prediction for the college football championship this year?
"Badgers all the way."

---
Have a question for Courtney? Shoot her an email at courtney@athleticbusiness.com.