Excuse me while I catch my breath. It's been a busy year around here. And I'm sure you can relate. If you're in this industry — whether it's athletics, fitness or recreation — "busy" is a way of life. Hopefully you'll get a chance for some well-deserved R&R this holiday season.
Speaking of the holiday season, with the year winding down, we thought this would be a good time to reflect on some our highlights from 2014. And we thank you, our dutiful readers, for making it all possible.

Here are 10 highlights from the year that was, presented in chronological order.

10.  AB Launches Redesigned Website
Just in time for 2014, we launched the revamped athleticbusiness.com. It looks better and you can read it on your smartphone without getting frustrated. Hooray! Stay tuned for continued improvements in 2015.

9. AB Goes All-Access at Cybex's Manufacturing Facility
February temperatures falling to -20 didn't stop AB's team from getting fired up over our visit to Cybex's facility in Owatonna, Minn. The sophistication and consistency in their manufacturing process was a sight to behold and luckily for you, we made this video so you can tour the facility for yourself.


8. Facility Madness Crowns a Champion
Our NCAA Tournament-inspired contest to find our readers' favorite college basketball arena went viral.  More than 50,000 votes later, Nebraska's sparkling new home, Pinnacle Bank Arena, was
named the winner
.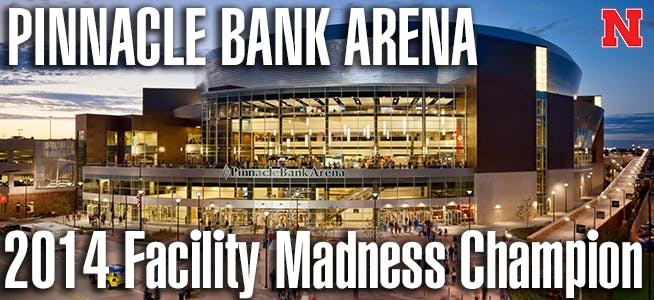 7. You Picked Our Cover
For the first time in Athletic Business' 37-year existence, we allowed our readers to select the cover of our magazine. The result was University of Richmond's newly remodeled Robins Center gracing our June cover. Nice choice.

6. Medical Fitness to the Masses
By May the ABtv crew had thawed out from the Owatonna trip and was back on the road. This time we had the fortune of taking our viewers inside The Atlantic Club in Mansquan, New Jersey, which is home to one of the nation's premier medical fitness programs. Definitely worth a watch if you're considering adding a medical fitness aspect at your facility.


5. Facility of Merit Judging… and Cheese Curds
For the second straight year, AB hosted our seven esteemed architectural judges to our headquarters here in Madison, Wis. When the judges weren't cooped up in the war room debating which facilities would be deemed 2014 Facilities of Merit, our staff enjoyed showing off downtown Madison's local food and beer scene. If you've ever been here, you know what we're talking about.


4. Athletic Business Conference & Expo: Keeping You Ahead of the Game
Before we knew it, it was already time for the 33rd annual Athletic Business Conference & Expo. This year we returned to Orlando where attendees from 49 states and 20 countries wandered the expansive trade show floor, were taught to think outside their industry by Fast Company's Bill Taylor, and enjoyed lively networking events at Pointe Orlando. The ABC staff is already hard at work on next year's event. We hope you'll join us in New Orleans.


3. AB, NSC4 Partner to Launch Gameday Security
Professionals tasked with protecting athletic venues of all levels and/or open-access events now have a resource to call their own. Noticing a void in the increasingly important safety and security field, editor in chief Dennis Van Milligen spearheaded an effort to create a professional resource devoted strictly to that subject. The result was a partnership with the renowned National Center for Spectator Sports Safety and Security (NCS4) and the launch of Gameday Security. Gameday Security has its own section of athleticbusiness.com, a twice-monthly newsletter (sign up here) and a quarterly magazine.


2. You Chose America's Favorite College Stadium
Similar to Facility Madness, we once again turned to our readers to help us choose the best facility in college athletics — only this time in football. The week-long tournament (which ended Monday) was by far the most popular online feature in AB's history, racking up more than 300,000 pageviews by the time it was all said and done. In case you missed it, Tennessee's Neyland Stadium was named the winner and the school (and starting quarterback Josh Dobbs) was excited about it.


Congrats to @Vol_Football & Neyland Stadium, winner of the 2014 College Facility Playoff! http://t.co/I1E9HBj6z8 pic.twitter.com/SmpZqth2Zf

— Athletic Business (@AthleticBiz) December 22, 2014
#VolNation, you did it! Your votes helped Neyland Stadium to be crowned #1 by @AthleticBiz! http://t.co/KanabSr3Ug pic.twitter.com/yTTNqyvdNL

— Tennessee Football (@Vol_Football) December 22, 2014
No place like home! "@AthleticBiz: Congrats @Vol_Football & Neyland Stadium, 2014 Winner http://t.co/SUtrQO8FbN pic.twitter.com/D6q89taC7d"

— Josh Dobbs (@josh_dobbs1) December 23, 2014
1. One Million People Visited Our Website
Well, technically 1.1 million (so far) but who's counting? For the first time in our history we crossed the 7-digit mark, a feat we're pretty proud of.

We thank you, our readers, for making it possible and continuing to turn to us as your professional resource. Whether it's providing feature stories in our magazine, breaking news on our website or talking with you in person at the Athletic Business Conference & Expo, it's a job we love to do.  Have a happy and safe holiday season. We can't wait to see what 2015 will bring.