Since founding SCP Auctions in 1979, David Kohler has had his hands on some of the most treasured artifacts in all of American sports history.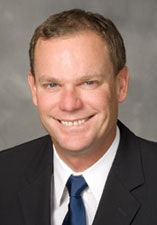 David Kohler covets Lakers memorabilia and little else. His collection, which he describes as the most comprehensive anywhere, spans the NBA franchise's move from Minneapolis to Los Angeles, and highlights its greatest players, from George Mikan to Magic Johnson. Yet, since founding SCP Auctions in 1979, Kohler has literally had his hands on some of the most treasured artifacts in all of American sports history - the bat Babe Ruth used to hit the first home run in Yankee Stadium among them. For a six-month period last year, he even owned a minority interest in the Holy Grail of sports collectibles, a 1909 T206 Honus Wagner baseball card, which sold in September (through Kohler's firm) for $2.8 million. On April 12, SCP's online auction of Barry Bonds' 762nd career home run ball drew a winning bid of $376,612, roughly half that fetched by the Bonds ball that broke Hank Aaron's 32-year-old home run record. Days removed from the sale, Paul Steinbach asked Kohler to take stock of his business.
Q: What drove down the price of number 762? A: Every auction is its own animal, and with any piece it depends on how many people show up and really go after it. Obviously, there were some people who were a little apprehensive that Barry might play again. There was some risk there, but there's a huge upside. If Barry doesn't play, that ball is worth seven figures overnight.
Q: Were steroids suspicions a factor? A: We've been asked that a lot. It's hard to say. What we auctioned off is the history of baseball, one of the most hallowed records, and I think that overcomes any of the dislike and controversy surrounding Barry Bonds.
Q: How has eBay affected the memorabilia market? A: It has put a lot of mom-and-pop stores out of business. The flipside is that eBay has shown a lot of people what's out there. It has brought more people into the market and promoted them to the next level of collecting as they become more advanced.
Q: Is counterfeiting a concern? A: There are counterfeiters, but a lot fewer today than there were 10 years ago. It's all about dealing with the right dealers and auction houses, and a lot of that has been refined over the years, which is great. That's why our market has become more stable and has, in fact, grown. For a Babe Ruth ball to be sold today, it has to go through two major authenticators who deal in sports autographs, and a letter of authenticity has to come with it. There's a lot more buyer confidence.
Q: Are there auctioneer rules against slipping into Joe DiMaggio's 1936 rookie jersey, if only for a couple seconds? A: There aren't rules, but we don't try on people's jerseys, we don't swing Babe Ruth's bat - out of respect. But we do touch them; we do handle them. We have to take pictures of everything and look at the items to describe them. There is a lot of paperwork that needs to be done from the time the item is presented to us to the time we end up selling it at auction.
Q: Can you put a price on your Lakers collection? A: It's valuable. I'll leave it at that.